Mobile phone charger ignites on London Underground train, forces Tower Hill evacuation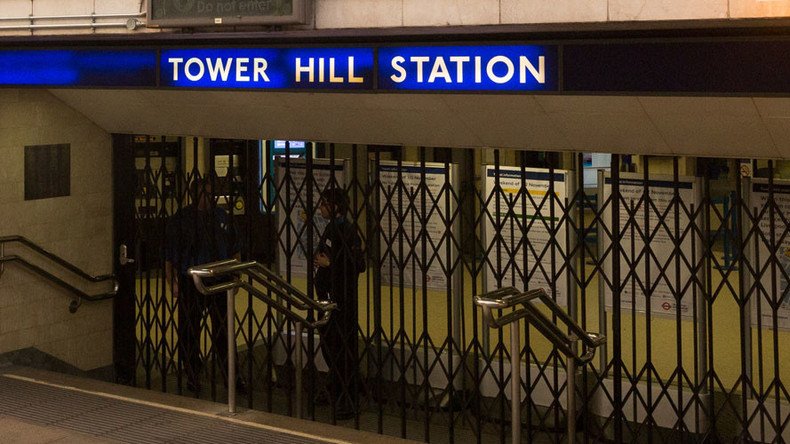 Police have evacuated Tower Hill tube station amid reports of a 'minor explosion' in a train carriage, thought to have been caused by an overheated mobile phone charger. The incident is not being treated as suspicious.
Officers have since confirmed that a flaming package seen in pictures posted online was in fact a faulty mobile phone charger.
Some of those on the platform at the time of the incident said they saw the charger "hissing and smoking" in the carriage.
Daniel Griggs tweeted: "Blimey, someone's battery charger just caught fire next to me on the tube at Tower Hill. That gets the adrenaline going. Everyone's safe!"
Another witness, Murtaza Ali Shah, said terrified passengers fled the station in a stampede.
He tweeted: "Tower Hill Station closed after a small scale explosion in a bag, passengers fled in panic, injuries in stampede."
Pictures from outside the station show crowds of passengers who have been evacuated onto the pavement.
A British Transport Police (BTP) spokesperson said they were called just before 12.30pm local time.
The force said the incident was "not suspicious," adding that the fire is believed to have been caused by a mobile phone charger overheating.
You can share this story on social media: