Pharmacist showed child ISIS beheading video to 'radicalize' him, court heard
Published time: 26 Sep, 2017 10:55
Edited time: 27 Sep, 2017 08:07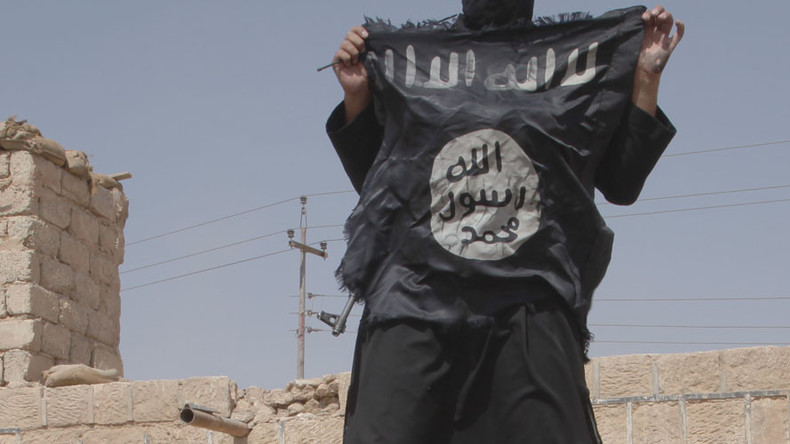 A Leicester pharmacist who showed an Islamic State (IS, formerly ISIS/ISIL) beheading video to a child claimed the terrorists were "not bad people" as he tried to "radicalize" the youngster, a court heard.
Zameer Ghumra, 38, is also alleged to have taught the primary school-aged child and one other how to "survive a bomb attack" and fight with knives. Nottingham Crown Court heard the man, who denies committing a terrorist offence, "brainwashed" them.
He also instructed the boys not to associate with non-Muslims and told them to encourage other people to travel to Syria to fight for the terrorist group, the court heard. He rewarded them with candy to keep them on-side.
Ghumra, who is said to have been setting up an Islamic religious school, is on trial accused of disseminating "terrorist propaganda" in the form of a graphic Twitter video on his mobile phone between January 2013 and September 2014.
When he was asked by one of the children how anyone could do something so "disgusting" as they had seen in the beheading video, the prosecution said Ghumra replied: "If you truly believe Allah, you can do it."
"I want you to persuade others to join ISIS if you're going to stay in the UK" and the terrorists are "not bad people – they're only defending themselves," he allegedly told the children.
Ghumra allegedly had online conversations with Anjem Choudary, the hate preacher convicted of urging Muslims to support IS in a series of talks posted on YouTube. Ghumra is said to have described Choudary as a "good man" to the children.
Prosecutors claim Ghumra tweeted a Choudary statement before his arrest, which said: "If they're martyred, they receive paradise. If they're not martyred, they're killing the enemy – win /win."
The jury was told the boys had been put up to making a "false allegation."
The prosecution told the court that after Ghumra's arrest in September 2015, a computer was seized showing 1,600 search results for terms including "survival knives" and "bushcraft." However, neither the phone containing the beheading video or the video itself was recovered, the jury heard.
The trial is expected to last seven days, and will hear from the two boys.