Angry father rams teacher with his car for blocking school gate (VIDEO)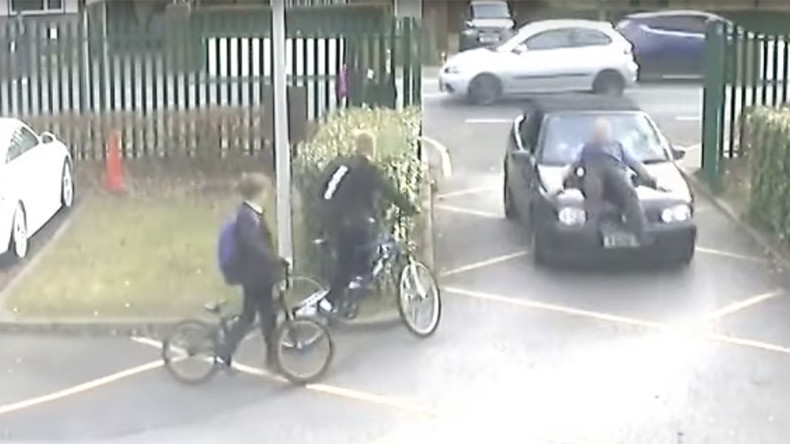 A father who mowed down a teacher after he was told he couldn't use the staff car park for the school run has been jailed.
Rainier Schoeman, 22, sent the teacher flying over the bonnet of his Volkswagen and almost knocked two children off their bikes.
He was picking up his child from Winston Churchill School in Woking, Surrey, which had written to parents asking them not to drop off their children in the school grounds. A teacher was asked to stand at the entrance gates to enforce the rule, but Schoeman took exception.
When the teacher turned his back, Schoeman revved his engine and accelerated towards him, knocking into the teacher's legs and causing him to sit on the car's bonnet.
Read more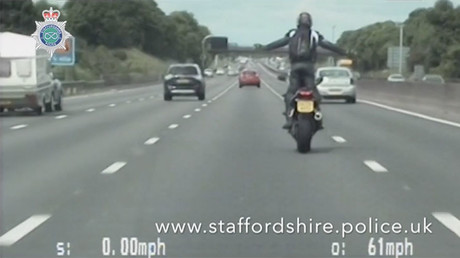 Schoeman then accelerated through the gates with his partner's nine-year-old daughter in the back seat, taking the teacher with him. The teacher then fell off the bonnet of the car, hitting his head on the ground and causing an injury that needed to be glued.
Investigating officer PC Andrew Searle, from the Surrey Roads Policing Unit, said Schoeman's actions were "absolutely disgraceful" and could have had "far worse consequences for the teacher and the other children who he narrowly missed."
He added: "It is clearly no way to behave in front of children at a school firstly with their safety in mind, but also it sets an incredibly poor example."
The court was told Schoeman did not fully accept blame for what happened and blamed his victim. His own lawyer described him as "arrogant" and "a prime candidate to go to prison," according to Metro.
Schoeman pleaded guilty to causing actual bodily harm, dangerous driving, and using his car as a weapon after the incident on February 20. He was sentenced at Guildford Crown Court on Friday.