6 injured in east London after acid attack near Stratford shopping center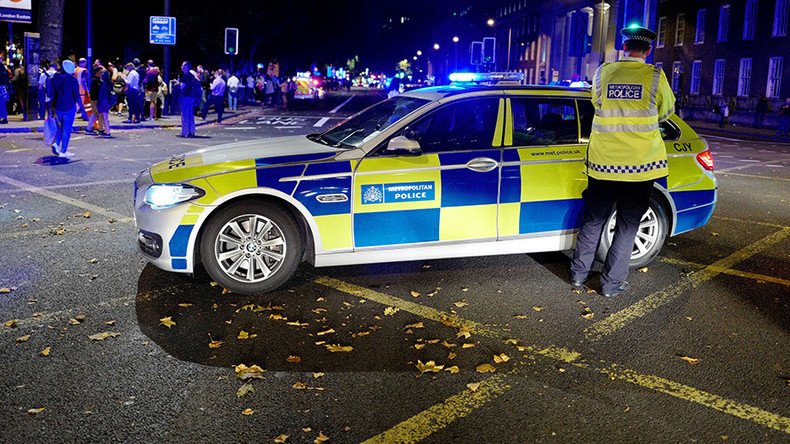 London police say they are investigating several attacks after "a noxious substance" was sprayed by a group of males near a shopping center in Stratford. Witnesses of the latest attack describe a victim having apparent acid burns.
"Police were called just before 20.00hrs on Saturday, 23 September to the area around Stratford Centre in Broadway E15 to reports of a group of males spraying what was believed to be a noxious substance," the Metropolitan Police said in a statement on its website.
It said police in Newham are investigating "a number of attacks in Stratford where a noxious substance was used."
One man has been arrested on suspicion of grievous bodily harm. The incident is not being treated as terror-related, however.
"A number of people have been reported injured at different locations - believed to be six people. We await further details," the police said. "Officers remain on the scene. A cordon is in place. Enquiries continue."
Meanwhile, witnesses told media they saw a group of people having an argument, and then at least one victim whose face was seemingly disfigured by acid burns.
"There were cuts around his eyes and he was trying to chuck water into them," a witness called Hossen was quoted by The Guardian, describing a victim and his friend trying to "wash acid off his face" in a bathroom.
READ MORE: 3 acid attacks reported every week in London, LBC finds
Videos shared on social media appear to show victims being treated for their injuries inside the train station, which is located next to the shopping centre.
London Ambulance Service and London Fire Brigade are at the scene.
London has recently seen a surge in acid attacks, which medics have described as an "epidemic."
Acid has been used in strings of muggings and vehicle stealing attempts, as well as vicious revenge attacks. Muslims in particular have been receiving threats of acid attacks, including women wearing a burqa.
READ MORE: Muslims threatened with acid attacks in Bradford, forcing police to increase patrols
You can share this story on social media: