Florence & the MAY-chine? Britons ridicule PM's Italy speech as Brexit hangs in the balance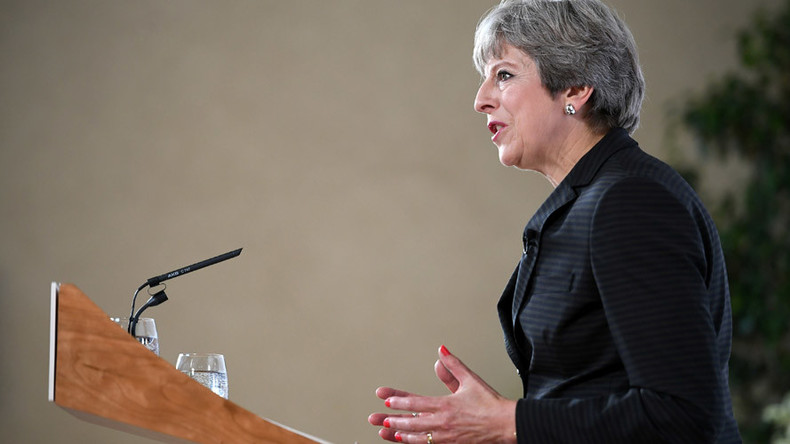 Theresa May has been ridiculed after she attempted to rescue Brexit talks with yet more un-catchy slogans and a turgid attempt at reaching out to EU leaders.
UK Brexit negotiator David Davis has failed to convince his counterparts in Brussels to continue negotiations as they insist the May government first sets out whether it intends to meet its current EU spending commitments - which could cost billions.
The "Maybot" was wheeled in to save the day.
Instead of wowing the world with her master plan, May pleaded for more time – or a "transitional period" after 2019.
Read more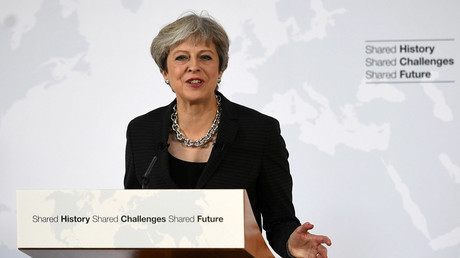 Britain's leader offered to pay for all commitments up until 2020 and assured EU nations the country will not walk away from security agreements.
However, the 5,000 word speech, in which positive phrases were repeated ad nauseam, was mocked on social media as Britons said it was all talk and no substance.
After yet another baffling performance from Britain's leader, the hashtag #FlorenceandtheMaychine began on Twitter.
"And then she dashes off stage without further ado. #FlorenceAndTheMaychine," one user Tweeted.
"Still waiting for @theresa_may to say anything of substance," another added.
"I'm going to have a long wait! #FlorenceAndTheMaychine."
"GBP off a cliff after the Maybot #FlorenceAndTheMaychine speech," another chipped in.
May is walking a tightrope between taking the side of Brexiteers and rallying Remainers.
At home, she is facing pressure from all sides of the Cabinet.
May knows all too well that a leadership bid from Foreign Secretary Boris Johnson is never far away, and Chancellor Philip Hammond publicly bickers with Environment Secretary Michael Gove.
May's speech – given in front of Italian business leaders rather than EU leaders – was ultimately cautious.
However, the leader insisted Brexit will be going ahead owing to Britons' feeling of distance from their European neighbours.
"The strength of feeling that the British people have about this need for control and the direct accountability of their politicians is one reason why, throughout its membership, the United Kingdom has never totally felt at home being in the European Union," May said.
"And perhaps because of our history and geography, the European Union never felt to us like an integral part of our national story in the way it does to so many elsewhere in Europe.
"It is a matter of choices.
"The profound pooling of sovereignty that is a crucial feature of the European Union permits unprecedentedly deep cooperation, which brings benefits."
Read more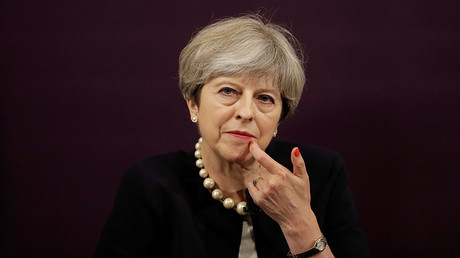 Her insistence Britons felt unwelcomed by the other 27 member states was also ridiculed.
"I'm in Bulgaria atm," one user said.
"Never felt more at home. By 'we' I assume she means the Tories."
"Dear Europe, I have ALWAYS felt welcome & at home with you," one user said on Twitter.
"May does not speak for me. #FlorenceSpeech."
By contrast, some people endorsed the point.
"We never felt at home in the EU because we were lied to from the beginning," another User tweeted.
"Common Market = trade deal my f*****g arse! Liars all of them."