Theresa talks... but is anybody listening to the PM?
She's the leader of one of the richest countries in the world – but British Prime Minister Theresa May is having a hard time being heard.
In 24 hours, May will touch down in Florence, Italy, where ministers have hinted at a bombshell speech which will break the deadlock over Britain's Brexit "bill."
Read more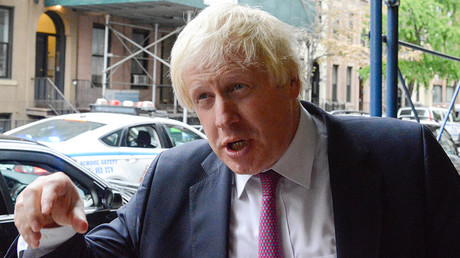 May is expected to make an "open and generous offer" to EU member states which will pave the way for talks to continue.
According to UK media reports the PM will also request a two year "transitional deal" to test the waters and give both sides time to prepare for the break.
May is scheduled to call EU Commission President Jean-Claude Juncker today, ahead of what could be a turning point in talks.
The Brexit team headed by Michel Barnier has so far refused to budge on negotiations until the UK stumps up a few tens of billions of euro to pay for commitments made until 2020.
Brexiteers have insisted Britain owes nothing - and now May, supposedly Britain's biggest negotiating gun, is being called in to insist the talks continue.
May will reportedly attempt to move the discussion by making a statement about the giant black hole Britain will leave in the collective EU pot when it leaves the club.
However, if May does not address the wide-open issue clearly, talks could be quickly implode.
The cabinet has met this morning to go over the speech in London, before the event in Florence, creating suspense around what it may contain.
Big speeches billed in the past have been met with contempt by EU chiefs – including Commission president Jean Claude-Juncker.
Juncker has accused May of being "on another planet" – especially after Britain's offer to EU citizens based in the UK.
Directing from Downing Street, May has barely been seen during Brussels-based Brexit negotiations, leaving the job to the minister responsible, David Davis.
Brief speeches and un-catchy slogans destroyed her general election campaign, and cost May her outright majority, and her baffling "Brexit means Brexit" messages and distance from talks could cost her a lot more.
Read more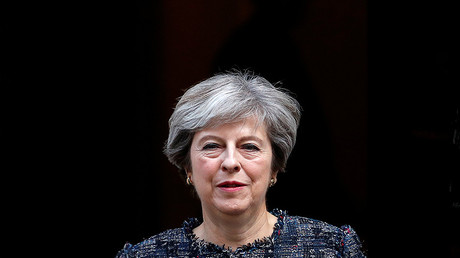 Apparently recognizing the "strong and stable" – and almost silent – tactic is not working, May will address the 27 remaining member states tomorrow in Florence, Italy.
May's team has insisted it will be heard, that Britain post-Brexit will be a major player on the world stage.
Yet it appears the audience may have disappeared.
This week as May stepped out for speeches, she was met with a depleted crowd.
The PM rebuked Donald Trump in a surprising address at the United Nations, yet it was heard by only a handful of officials.
France's presidential newcomer Emmanuel Macron drew a much larger audience at the UN General Assembly, held this week in New York, and he's hardly winning the popularity contest at home.
And when Trump spoke, it was standing room only.
May is also facing problems on home turf as the UK press backs away from the leader.
Last week the Telegraph ran a gigantic Boris Johnson Brexit piece – considered to be his take-over manifesto.
Conservative-backing paper the Daily Mail turned on Theresa days before the general election was called in June, as did the Sun.
While members of her cabinet have kept close ties with the press, May herself is feeding the media with nothing but repetitive, empty soundbites, leaving even the Brits guessing what she actually thinks.
Speaking in Florence, on Friday, May will make another attempt to put Brexit on the right track for Britain.
But will anybody be there to hear it?