'Ludicrous' or 'bold'? Boris Johnson becomes symbol of a nation divided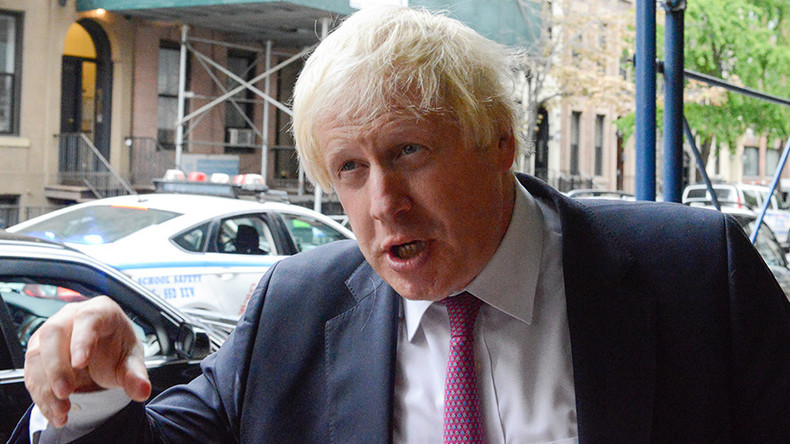 Media reactions to Boris Johnson's Brexit vision give the impression the UK only has one of two destinies. While the Tory Telegraph sees a chance for "national renewal and deliverance," the liberal Guardian acts like he's invited the four horsemen of the apocalypse.
Days before UK Prime Minister Theresa May will make a major and much heralded Brexit speech in Florence, her foreign secretary grabbed all the headlines. Writing a 4,200-word article in the Telegraph on the "glorious" future that awaits Britain, Boris Johnson claimed the country would "succeed mightily" in its great post-Brexit enterprise.
Downing Street didn't like it of course, and sent out Home Secretary Amber Rudd to accuse Johnson of "backseat driving" – a move which itself didn't look good considering May faces accusations of being a weak leader.
But the real state of the political landscape is vividly obvious, as always, in the press. For the liberal, Pro-Europe Guardian, this was a "masterpiece of doublespeak and smarm." For the Telegraph, the Brexiteers' right-leaning newspaper of choice, it was a "fearless blueprint for a brighter future." Of course, the pro-Tory Telegraph has Boris on the payroll, so you wouldn't expect much different.
A closer look at how these two institutions of the press choose to represent the Brexit debate, as typified by blonde bombshell Boris, suggest there is currently little middle ground to be found.
Fiercely on the Remain side, the Guardian believes "conman" Johnson is making claims that are "palpably false" and based on "ludicrous fantasy."
Much of its criticism focuses on Johnson's revival of the widely disproved claim that the UK would have £350 million ($472 million) extra per week post-Brexit. The left-wing newspaper blames "Tory lies and scheming" for the "Brexit mess." Boris has known the figure was a lie, it claims.
It also accuses Johnson of misleading the public by presenting what he calls "obvious opportunities" from Brexit, but failing to mention any.
Pro-Brexit articles by the Guardian are few and far between, so its refusal to agree with anything Johnson is saying on the benefits of Brexit is hardly unsurprising.
The right-wing Telegraph, which published Johnson's article, was delighted with Johnson's take on Brexit – hailing it as "at last, a positive and bold vision." It even urged the PM to take note of the "inspiring" article, claiming he'd done voters a "public service" for penning the piece.
The Eurosceptic newspaper claimed it was finally a chance for the Leave side to have a voice, with "no shortage of negativity in the media."
Remember, this is just the debate Britain is having with itself about what Brexit actually means and what it should look like. The negotiations with the immovable eurocrats waiting in Brussels have yet to really begin, and the clock is ticking.
Now the rumor is… Boris may quit anyway.