Police cuts: Has austerity left Britain vulnerable to terrorism?
Published time: 22 Sep, 2017 15:14
Edited time: 23 Sep, 2017 18:34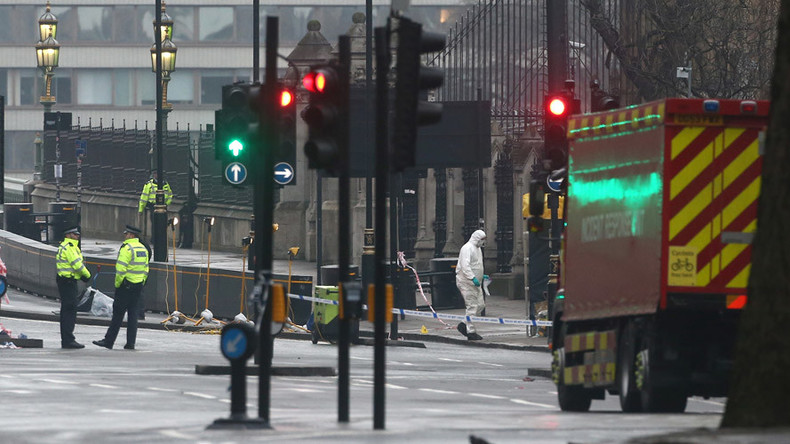 British police are fighting the growing terrorism threat with fewer resources, as cash-strapped and diminished forces plead for more funding.
The Tory austerity ax has hit cops hard in Britain over the last seven years. Now, disastrous consequences could be seen if the funding hole is not plugged, a senior police chief claimed.
Chief Constable Sara Thornton said the government's approach is "frankly unsustainable."
While the spend on the terrorism threat is being increased in other areas, the amount given to police is far from adequate, it is claimed.
"In response to this significant threat, the government is increasing the money it spends on terrorism from £11.7 billion [US$15.9 billion] to £15.1 billion, but only about £700 million per annum is spent on policing," Thornton told BBC Radio 4.
"And the allocation of this budget for policing is set to be cut by 7.2 percent in the next three years. When the volume and nature of a threat is growing alarmingly, that is a real concern."
The counter-terrorism policing budget will be cut by 7 percent in the next three years, while there is already backlogs in control rooms and slower response times.
Strain caused by the cuts under the Conservative government is "causing real problems" the top officer said.
The UK has been hit by five terrorist attacks in 2017, killing 36 people.
Last week, 30 commuters were injured by a bucket bomb planted on a Tube train at Parsons Green station, London.
Metropolitan Police Assistant Commissioner Mark Rowley urged Home Secretary Amber Rudd to consider the consequences of cuts.
He said the counterterrorism policing network was not able to operate at "full strength."
Thornton, who is also head of the National Police Chiefs' Council, said Britain's counter-terrorism effort is putting an unsustainable strain on policing.
Resources are being diverted from mainstream policing in England and Wales, leading to backlogs in control rooms and slower response times.
Officer numbers have fallen to 1985 levels, while crime figures are up 10 percent.
"When we respond to the sorts of attacks we saw only a week ago, it's not just our counterterrorist police units, but the whole system of policing that responds," Thornton said.
"The current level of terrorism, added to the strain and stress the force is already under, is causing real problems and is frankly unsustainable.
"After the Manchester attack, of the officers and staff that responded, three-quarters were paid for out of mainstream policing."
Thornton insisted the government must listen to officers pleas, since a good response would "never be as good as preventing" attacks in the first place.
The chief constable echoed comments made by Metropolitan Police Commissioner Cressida Dick.
"This is a shifting threat, not a spike, that puts a strain not just on counter-terror police but neighborhood officers," Dick told LBC.
"This is not sustainable for my police service."
The Home Office said it is working with police to address the demands they face.