Details of failed London bucket bomb emerge as interrogation of suspects goes on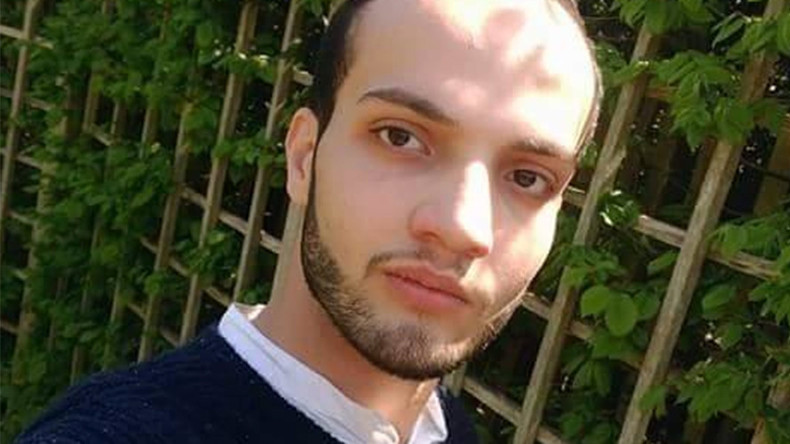 The alleged Parsons Green attacker may have built his bomb in the garden shed at his Surrey foster home, it has been revealed, as police are granted more time to question two suspects.
Detectives are investigating whether or not the shed in Sunbury-on-Thames could have afforded the 18-year-old suspect the privacy he needed to construct the device.
The unnamed refugee, who is suspected of detonating the improvised explosive device (IED) on a train injuring 30 people last Friday, had been fostered by Ronald Jones, 88, and his wife Penelope, 71.
The couple was appointed MBEs in 2009 after fostering at least 268 children.
A second suspect, Yahyah Farroukh, 21, was arrested on Saturday night just hours after police arrested the 18-year-old at the port of Dover.
Police now have until September 23 to question the younger man, and until September 21 to hold Farroukh. Both men were arrested under section 41 of the Terrorism Act and granted warrants for further detention by Westminster Magistrate's Court.
They remain in custody at a South London police station.
The 18-year-old is thought to be from an area of Iraq or Syria where Islamic State (IS, formerly ISIS/ISIL) declared its caliphate, and arrived in Britain after being orphaned at age 15.
It was revealed on Monday that he had been referred to Prevent, the government's de-radicalization program, which aims to turn potential extremists away from terrorism.
The referral was made several months ago through Surrey County Council, which was responsible for placing the orphan with the Jones family, according to the Daily Mail.
The revelation will raise fresh questions about how much police and security services knew about the suspect in the run-up to the attack.
Believed to be from Damascus originally, Faroukh has lived in Britain for at least four years. He is thought to have lived with the Jones family until this year.
Abo Zaid Fa, who lives in Greenock in Scotland, said his cousin Farroukh is a "good guy." He told the Scottish Sun that Farroukh "likes to smoke, meet girls and go to clubs" but admitted he had not spoken to his cousin for a while.
Meanwhile, online retailer Amazon has been accused of aiding bomb makers. The former head of the CIA said social media companies must take a share of the blame for the London Underground bucket bomb.
Channel 4 News reported that Amazon's algorithm pairs chemical ingredients that are innocent on their own, but can be used for producing explosives, incendiary devices and volatile mixtures for pyrotechnics.
The online retailer offers them as "frequently bought together" products, which could possibly guide users towards the necessary ingredients for an explosive.
Britain's terrorism threat has been lowered to "severe" after being raised to "critical" over the weekend – its highest level. That means an attack is no longer imminent, but is still highly likely.