Plane with passengers on board crashes into catering truck at Manchester Airport (PHOTOS)
Published time: 17 Sep, 2017 16:50
Edited time: 18 Sep, 2017 08:59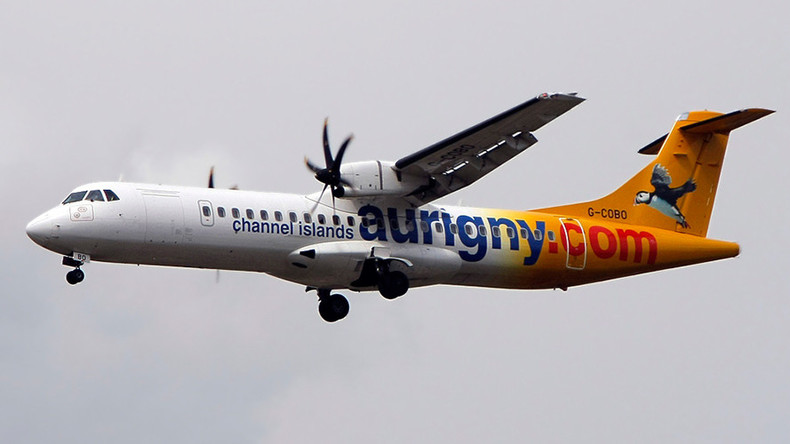 A plane crashed into a catering truck at Manchester Airport while preparing to take off on Sunday, causing significant delays and sparking an investigation into the smash.
Around 60 passengers were on board Guernsey airline Aurigny's twin turboprop plane as it was pushed away from the gate by a tow truck and struck a nearby catering truck.
The incident happened at about 9:50am local time Sunday.
READ MORE: Plane smashes into tree during landing attempt (VIDEO)
The passengers on board the Guernsey-bound flight were instructed to disembark and head back to the terminal while Aurigny organized a replacement aircraft from its base in Germany.
Passenger Scott Grayson, who shared several pictures from the scene, praised the aircraft's pilot and crew who quickly sprang into action to calm passengers and assist their disembark.
READ MORE: Rogue pilot in Chechnya attempts takeoff from rural road, smashes into van (VIDEO)
"Fire brigade [was] there in quick time, pilot and stewardesses bang on. Just a bad day at the office for the guy who pushed the plane back," wrote Grayson.
Following a three-hour delay, passengers boarded the Aurigny replacement plane without incident.
Aurigny is sending aviation engineers to inspect the damage and investigate the circumstances surrounding the crash, reports the Manchester Evening News.