Plane smashes into tree during landing attempt (VIDEO)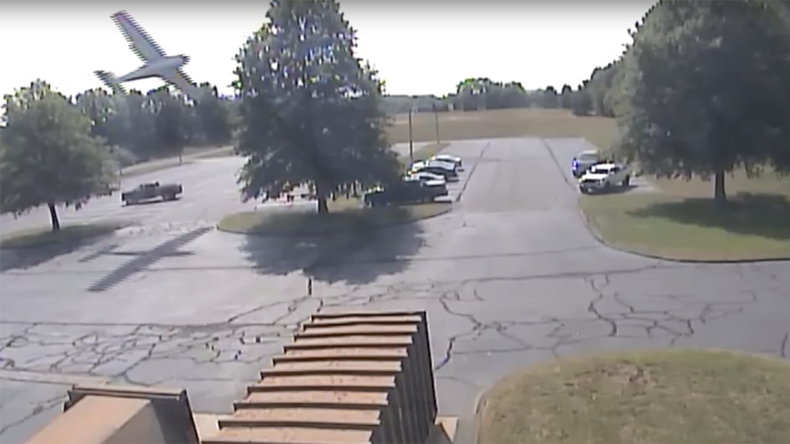 A small plane attempting to land at a Connecticut airport smashed straight into a tree before slamming down on a parking lot.
Incredible footage of the crash was released by Plainville Police Department.
It shows the pilot veering towards the tree before crashing into it, flipping over and landing in the carpark of a business adjacent to Robertson Airport.
The video shows several cars parked nearby at the time of the incident.
The 1981 Cessna 172 crashed late Monday morning. The plane had touched down on the runway but the pilot wasn't happy with the landing so took off again for a new approach, according to WTNH.
The pilot was taken to hospital, but escaped the smash with minor injuries. Fire crews also attended the scene to deal with a small fuel leak after the accident.
The Federal Aviation Administration is investigating the crash.