Pulse of a nation: Prince George starts new food trend
Published time: 15 Sep, 2017 16:32
Edited time: 18 Sep, 2017 06:25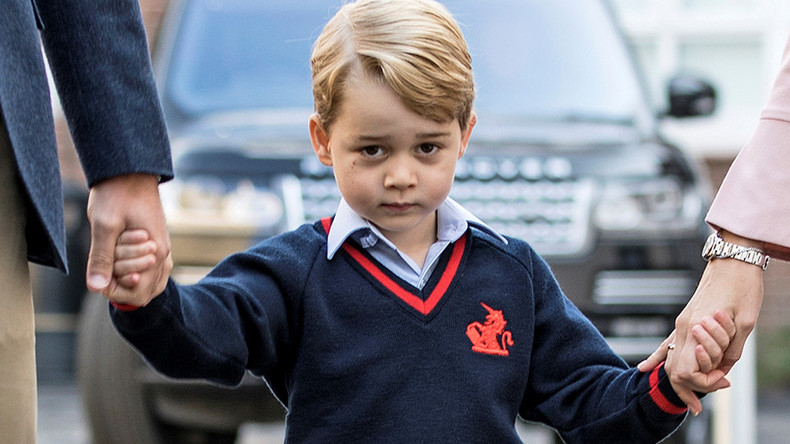 Prince George is sparking a lentil craze after revelations the four-year-old British royal can order the French pulse at school. Suppliers are reporting an uptick in demand since news broke.
Media coverage of George's first day at school piqued an interest in the crop, after it was reported that the prince's educational establishment serves smoked mackerel on a bed of puy lentils.
When the lentils aren't French pic.twitter.com/7CbyX0HIf6

— Stuball (@TheArtetaM0ney) September 14, 2017
But did Prince George enjoy the lentils? I won't buy them until I know.

— I Sharajsha (@I_Sharajsha) September 14, 2017
I had to search what the hell French Lentils were. Geez when I was in primary school we had some asda fish fingers and that coloured pasta.

— Hooty (@hoot_helena) September 14, 2017
Although there's scant evidence George has ever actually eaten a lentil, French suppliers are claiming increased interest in the humble legume.
French puy lentil specialist Sabarot believes the sudden surge in interest is thanks to Prince George.
"It's the 'star effect' – as soon as a VIP is linked to a product," Sabarot head Antoine Wassner told L'Express, adding the company has received "many requests from our customers in Britain" after reports of George's lunch menu.
Puy lentils originate from the Le Puy-en-Velay in central France. The Times reports the demand for them is coming from across France, Britain and beyond.
"There have been a lot of people making contact with us," Franck Rocher, chairman of the Puy Lentil Producers' Association told Vogue. "Just yesterday I had a call from a wholesaler. It's too early to say what effect this will have on sales, but we're certainly happy to get the publicity."
The good news about a four-year-old dictating the latest food trend is that French lentil producers could use the break.
The area has suffered three bad harvests due to rainy summers, the Times reports, with only 1,800 tons (metric) of lentils produced last year. This year's crop yielded 4,000 tons, so there's plenty to meet the demands of royal fans.
"Maybe the trend won't last on the other side of the Channel," Wassner said. "But with the vogue for being vegan, we're hopeful."