MP claims son's teacher told classmates to ignore him because his dad is a Tory
Published time: 14 Sep, 2017 16:12
Edited time: 15 Sep, 2017 18:00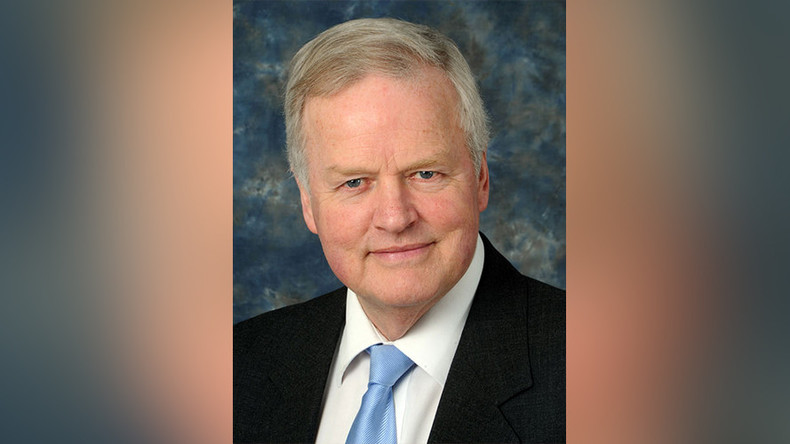 An MP has claimed his 13-year-old son's teacher told classmates not to speak to him because his father is a Tory during a debate on abuse hurled at politicians.
Tory MP Bob Stewart said all four of his children had been "hassled" as a result of his career, but that the abuse was taken to a "new level" during the general election when his son's teacher singled him out in front of his class.
"All my four children have been hassled by other kids in their local schools because of the job of their father. There is little that can be done about that, because they're children and my kids are resilient enough to withstand it," said Stewart, a former UN commander, who has represented Beckenham for the Conservatives since 2010.
"But such behavior is taken to a new level when during the last general election, a teacher tells the class of my 13-year-old boy that nobody should talk to him because he is the son of a Conservative MP."
Shouts of "shame" could be heard in the chamber after the Tory backbencher spoke about the incident.
Sarah Newton, a Home Office minister, responded that it was "deeply upsetting" and "simply unacceptable."
"Those people in a position of authority and influence, such as a teacher, should be supporting and upholding the shared values of our country.
"It's disappointing to hear someone in such a powerful and influential position letting themselves down and letting their profession down."
During the debate on abuse and intimidation of MPs, former Chancellor George Osborne also came under attack. Labour frontbencher Cat Smith said Osborne's alleged comments he would like to have Prime Minister Theresa May "chopped up in bags in my freezer" contributed to a poisonous climate in modern politics.
May has launched an investigation into the "horrific and shocking" abuse suffered by parliamentary candidates after a wave of intimidation during the election campaign.
Labour and the Tories have both accused the other of failing to act to stamp out abuse by their members and activists after reports of racism, anti-Semitism and sexism.