Could-be Tory PM Jacob Rees-Mogg faces backlash after calling food banks 'uplifting'
Published time: 14 Sep, 2017 13:23
Edited time: 15 Sep, 2017 17:57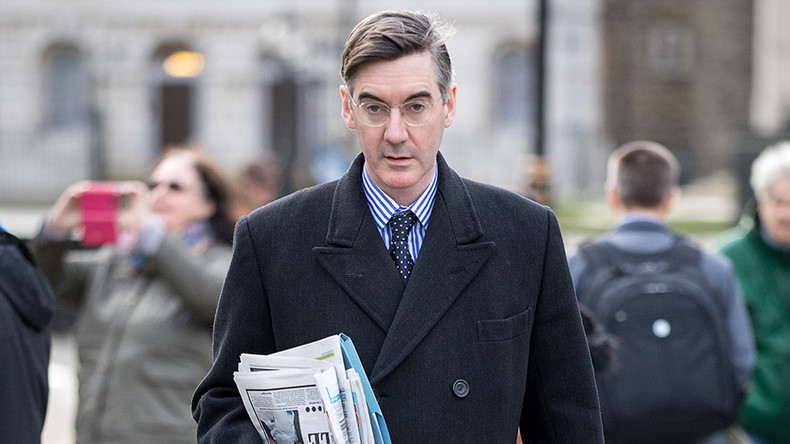 Conservative activists' favoured leadership contender, Jacob Rees-Mogg, has faced a fierce backlash after saying that food banks provided by charities and faith groups to support struggling families are actually "uplifting."
In an interview on LBC radio on Thursday, the North-East Somerset MP said the rise in the number of food banks across the country is actually a good sign, as it goes to shows "what a compassionate country we are."
When challenged by a listener, who pointed out the record number of food parcels handed out last year, Rees-Mogg said: "I don't think the state can do everything."
He added: "It tries to provide a base of welfare that should allow people to make ends meet during the course of the week, but on some occasions that will not work.
"And to have charitable support given by people voluntarily to support their fellow citizens, I think is rather uplifting and shows what a good, compassionate country we are."
He argued the surge in the number of people resorting to food banks was actually the fault of Labour, which did not advertise such support while it was in office.
"Food banks pre-date the Conservative government and crucially, the change that took place was that the Conservative government allowed Jobcentre Plus to tell people that food banks existed," he said.
"And the former Labour government would not tell them – and that was a policy decision to stop people knowing that there was help available."
Ian Lavery, a Labour MP and the party's national campaign coordinator, replied to Rees-Mogg's comments, saying the Tories had "slashed public-sector jobs and living standards over the last seven years, plunging more families into poverty and homelessness" and that their government were to blame for the record number of people flocking to food banks.
"This kind of comment shows Jacob Rees-Mogg really is the dictionary definition of an out-of-touch Tory," Lavery added.
Rees-Mogg's comments provoked a wave of criticism on social media, too, with one user saying "someone should uplift his relic from a bygone age."
Another referred to Rees-Mogg's recent comments that he does not approve of abortion in any circumstance, including rape.
Others said it was "heartbreaking" to know there are so many food banks in one of the world's richest countries.
Different users just mocked him and called the backbencher "delusional":
A survey of Tory party members this month revealed the Old Etonian is the most favored to succeed May as PM.
The backbencher, however, rejected suggestions he has designs on the leadership.
"I have no wish to become leader of the Conservative Party. I'm fully supporting Mrs May," he said.
"I am completely backing Mrs May and no one serious thinks that I am a credible candidate."
He added that May "laughed for the longest amount of time she has laughed since the general election" when asked whether she would give him a place in the cabinet.