'Abort him': Tory Jacob Rees-Mogg's hardline views on abortion unleash wave of online criticism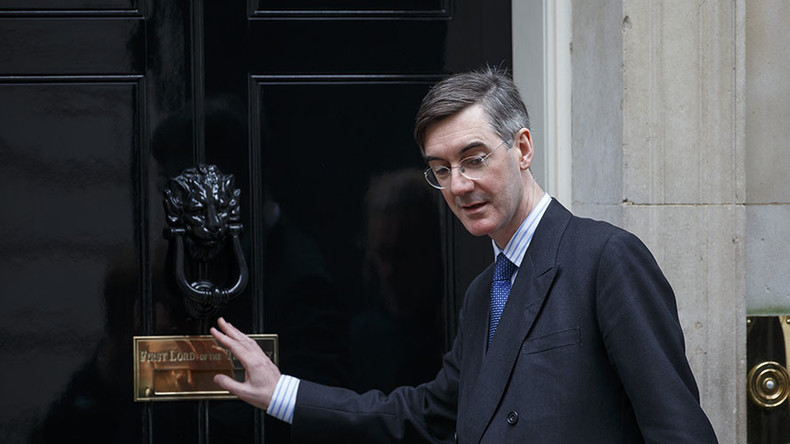 Tory Jacob Rees-Mogg, who some within his party see as the favourite to become Britain's next PM, has faced a wave of criticism on social media following his incendiary comments on abortion and same-sex marriage.
During an interview on ITV's Good Morning Britain show, Rees-Mogg admitted that he vehemently opposes gay marriage, as it goes against Catholic teachings, as well as abortion, which he says is "morally indefensible".
"I'm a Catholic; I take the teaching of the Catholic Church seriously.
"Marriage is a sacrament and the view of what marriage is is taken by the Church, not Parliament," Rees-Mogg opined.
Turning to the issue of women voluntarily terminating their pregnancies, Rees-Mogg said: "I am completely opposed to abortion; life begins at the point of conception.
"With same-sex marriage, that is something that people are doing for themselves. With abortion, that is what people are doing to the unborn child."
Following the interview, people flocked to social media to express their dismay at his controversial and "obsolete" views.
While one mocked his comments, saying the Tory backbencher should be the one "aborted", another pointed out how Rees-Mogg's views go back to the 16th century:
But one user said his views would be "horrible" regardless of the historical time.
Another rubbished his chances of becoming Britain's next Prime Minister.
One Twitter user made a comparison between America under Donald Trump and a hypothetical Britain under Rees-Mogg.
Others claimed his views exemplify the direction in which Britain's political mind-set is moving.
Another remarked that if Rees-Mogg gets elected, it will go to show the out-datedness of the Tory party as a whole.
But there were also those who defended Rees-Mogg for standing by his views, and who hit out at those criticizing him for upholding his religious beliefs.
Others suggested Rees-Mogg had been specifically targeted.