Potential PM Jacob Rees-Mogg is 'completely' opposed to all abortion & gay marriage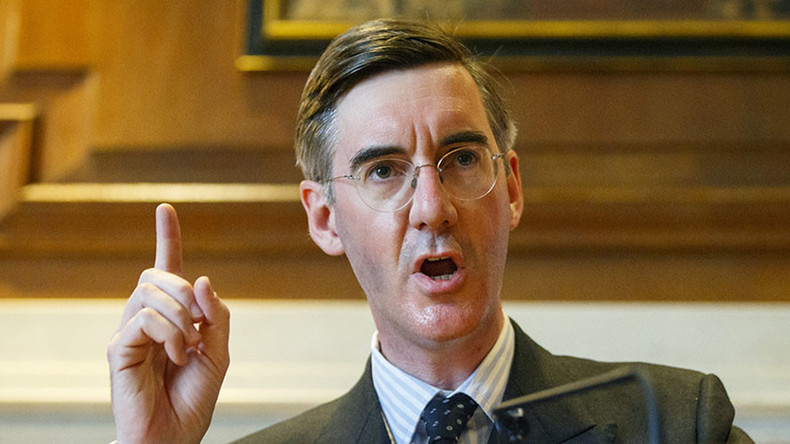 Conservative Jacob Rees-Mogg, who is tipped to become Britain's next leader, has said he opposes abortion in every circumstance, including rape.
During an interview on ITV's 'Good Morning Britain', the Tory backbencher confirmed he is vehemently against both same-sex marriage and abortion.
"I'm a Catholic. I take the teaching of the Catholic Church seriously.
"Marriage is a sacrament and the view of what marriage is taken by the Church, not Parliament."
The MP for North East Somerset then went on to say that he is "completely" opposed to abortion in also the most extreme circumstances, saying it is "morally indefensible."
"I am completely opposed to abortion. Life begins at the point of conception," he said.
"With same-sex marriage, that is something that people are doing for themselves. With abortion, that is what people are doing to the unborn child."
In a recent survey of Tory party members, Rees-Mogg was a favorite to replace Prime Minister Theresa May, with the support of 22 percent to become the next PM. Brexit Secretary David Davis lagged behind at 15 percent.
However, when host Piers Morgan pointed at the level of support recently garnered by the MP, Rees-Mogg said: "You are significantly overstating it. This is all good silly season stuff. It was fun in August when there wasn't much news about.
"A gentleman in Rotherham got Moggmentum tattooed on his chest which was very kind of him."
He went on to say that he fully supports May and that if there was leadership contest, he would not take part.
"I am a backbench MP, in the history of the prime ministership [the job] has never gone to a backbench MP," he remarked.
"The circumstances in which someone in my position would become leader of the party would not exist.
"It would be a vanity for me to be thinking about the leadership."
The Etonian alumnus, however, refused to rule out that he would become PM at any point.
He then said he was 99 percent sure that he would not succeed in leading the country.