Grenfell fire: 1st public inquiry hearing opens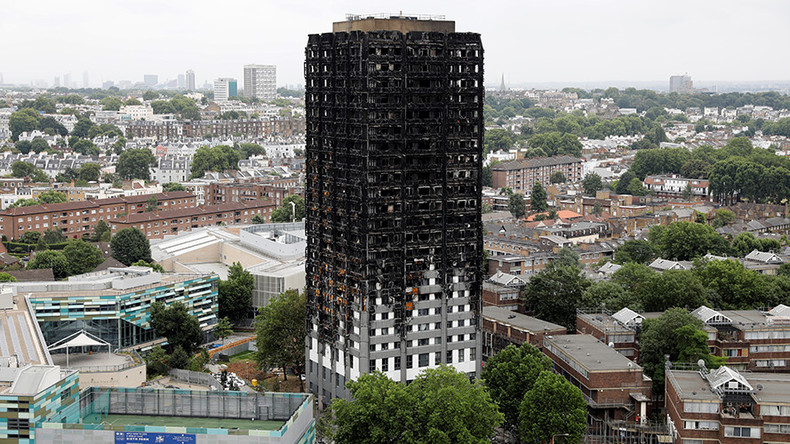 The first hearing of the government's public inquiry into the Grenfell Tower fire that killed at least 80 people last June was formally opened on Thursday.
The inquiry will focus on the cause of the fire and why it spread so rapidly, high-rise building regulations, and how local authorities responded in the aftermath of the June 14 blaze.
Kensington and Chelsea Council's management of the 24-story block will also be probed.
Residents and survivors gathered at the Notting Hill Methodist Church to hear the head of the investigation, Sir Martin Moore-Bick, give a 45-minute live statement broadcast from the Grand Connaught Rooms in central London.
Moore-Bick opened the public inquiry saying he wants to "discover where the truth lies."
Calling the fire a "tragedy unprecedented in modern times," the former Court of Appeal judge said the scope of the inquiry is "not adversarial" or to "punish or award anyone compensation." Instead it aims to hear evidence that will help get to the truth.
The retired judge said the findings would help set out recommendations to prevent a similar catastrophe in future.
Following minute's silence for the victims, Moore-Bick said the world of the residents had been turned "upside down," and that many Grenfell survivors feel a "sense of anger and betrayal." He committed to seek out all relevant evidence and examine it "rationally and calmly."
The Grenfell community condemned the council's response to the fire. They criticized the lack of resources, the failure to share information with families left homeless, and the absence of council officials in the immediate days following the ordeal.
The inquiry will also look into the design and refurbishment of the North Kensington 129-apartment block, the response of the London Fire Brigade, and of central and local government in the aftermath.
The inquiry is not expected to hear any evidence on the first day. An interim report is due in April next year.
One of the residents, Kerry Ohara, told RT she and many other fellow Grenfell occupants want the inquiry to offer justice.
"I hope that whoever is responsible goes to prison, because I don't think we can move on with our lives in the community until justice is brought to whoever is responsible," she said.
A silent march will take place later on Thursday at the Notting Hill Methodist Church to mark three months since the fire.