George Osborne says he won't rest till Theresa May is 'chopped up in his freezer'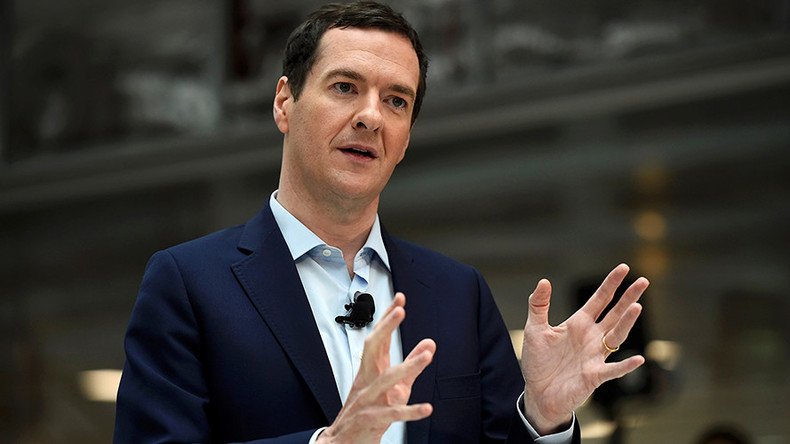 Former Tory Chancellor George Osborne has reportedly said he will not rest until he has Prime Minister Theresa May "chopped up in bags in his freezer".
It was reported in an Esquire magazine profile piece of Osborne – who in March became editor of the Evening Standard newspaper – that the graphic comment was made to more than one person.
May's former chief of staff Nick Timothy shared the article on Twitter, highlighting a quote stating Osborne "doesn't want people to think he's an arsehole, because he's not an arsehole."
Timothy then tweeted the freezer quote and mocked: "Not sure why he worries people think he's an arsehole."
Asked for the prime minister's reaction to the Esquire piece, her official spokesman said, according to the Telegraph: "The contents of the former chancellor's freezer are probably not a matter for me."
Osborne has previously used the newspaper to hint at the frosty relationship he had with May over the six years that David Cameron was PM.
Following the June election, which saw May lose an absolute majority for her party and resort to making a controversial deal with the Democratic Unionist Party (DUP) of Northern Ireland, Osborne described the PM as a "dead woman walking" who is on "death row".
An Evening Standard leader also made gruesome comments about the PM, as comparing her to the "living dead in a second-rate horror film".
Osborne received widespread criticism after he took on a raft of jobs following his dismissal as Chancellor last summer.
Besides running the Evening Standard, he is now also a city advisor to one of the world's largest investment management firms, BlackRock, where he is paid £650,000 a year for around 50 days' work a year.
He also remains chairman of the Northern Powerhouse Partnership board.
You can share this story on social media: