Theresa May is in trouble… and George Osborne is absolutely loving it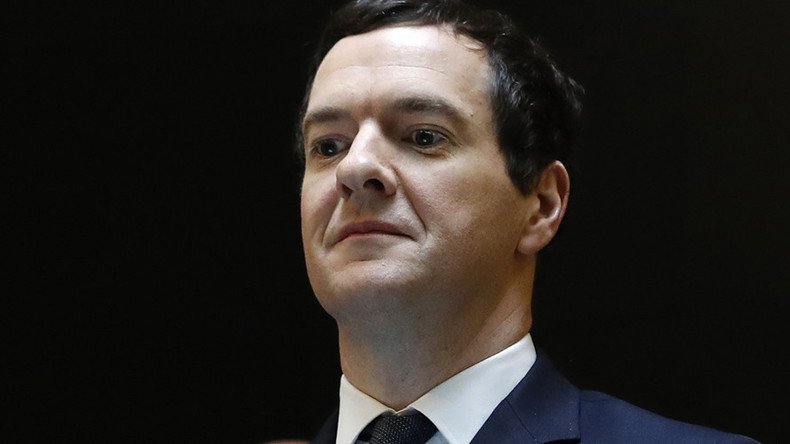 London Evening Standard editor George Osborne, who Theresa May sacked as Chancellor when she took power in 2016, isn't even trying to hide his satisfaction at watching the PM fight for her political life.
In a scathing editorial in the Evening Standard, which Osborne assumed command of in May, the paper says all the PM's executive power had now been handed to the cabinet.
"The tragedy is that Britain is saddled with weak leadership at the very moment it is about to embark on the most important negotiations in its recent history," the editorial argues.
It concludes that May's premiership "evaporated on election night" along with her "uncompromising approach to our exit from the EU."
Osborne wasted no time heaping criticism on his former cabinet colleague once the devastating exit polls emerged on Tuesday night.
In the immediate wake of a disastrous election campaign, which saw the PM lose the Conservatives' slim majority, Osborne told Sky News she is a "dead woman walking."
"It is just how long she is going to remain on death row. I think we will know very shortly. We could easily get to the middle of next week and it all collapses for her," he said.
Senior Tories have rallied to May's defense. Bernard Jenkin MP told Sky News: "Let's get real here and just remind the Conservative Party and my colleagues the danger is if you carry on rocking the boat, you three, or four, or five people, you will finish up with Corbyn in Downing Street."
Former work and pensions secretary and one-time party leader Iain Duncan Smith also weighed in, telling the channel: "I don't think anything at all of what George Osborne says. I make it a rule."
The Conservative Party is not known for having a familial attitude towards weaker members of the pack and May appears increasingly isolated.
Osborne is no doubt using his newspaper platform to exact revenge on May for his removal as Chancellor.
The role was subsequently taken up by former Foreign Secretary Philip Hammond in what was seen as an attempt by May to distance her regime from that of predecessor David Cameron.
Osborne has remained tight-lipped, but it is no secret he would rather have stayed on at Number 11 Downing Street.
"It's been a privilege to be Chancellor these last six years. Others will judge - I hope I've left the economy in a better state than I found it," he said on Twitter at the time.
You can share this story on social media: