Members of traveller family jailed over modern-day slavery camp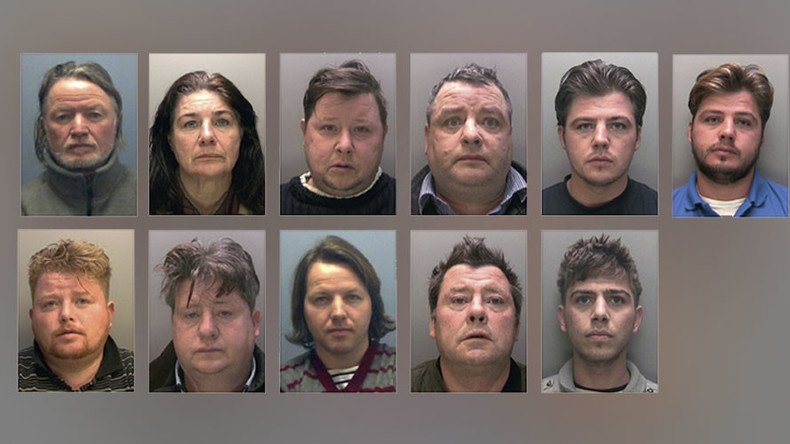 Several members of a traveller family have been sentenced to jail for running a modern-day slavery camp.
Ten men and one woman belonging to the Rooney family were convicted at Nottingham Crown Court on Tuesday for exploiting vulnerable people on a site in Drinsey Nook, Lincolnshire.
Nine members of the family were sentenced to jail for a total of almost 80 years in prison.
The family recruited unemployed, vulnerable, often homeless men from across the country to work for meagre wages in their various businesses.
Almost all of the 18 victims were found to have mental health or drug and/or drink problems.
The court heard the victims, all adults aged between 18 and 63, were beaten and left without running water and toilet facilities while living in squalid caravans.
In one case, a man had been exploited by the family for 26 years. He said he was once made to dig his own grave in case he failed to pledge life-long servitude to the family.
In another case, a victim told the police he sometimes felt he was treated no better than one of the family's dogs, as leftovers were thrown at him to pick up from the ground.
In sentencing, Judge Timothy Spencer QC called it the "wholesale exploitation of vulnerable men".
He told the family: "Violence is a consistent theme in this case.
"Your victims had reached a position where they were cowed into submission.
"They knew that any resistance to you was futile - it would have been met by you recruiting more family members to deliver more violence.
"These offences are chilling in their mercilessness."
The judge also compared the family's lavish lifestyle to the debased one of their "labourers".
Senior investigating officer from Lincolnshire Police Chief Superintendent Nikki Mayo said: "While their 'labourers' were suffering, this family were [buying] luxurious holidays to Barbados, Australia, Egypt and Mexico…high performance BMWs, spa days and even cosmetic surgery.
"The greatest positive of this case is that so many of the victims have now got their lives back, they've got a real second chance at some peace and happiness and to grow and flourish in their communities - it's very much deserved," Mayo said.
You can share this story on social media: