100 suspected sex slaves stopped & turned back at Scottish airport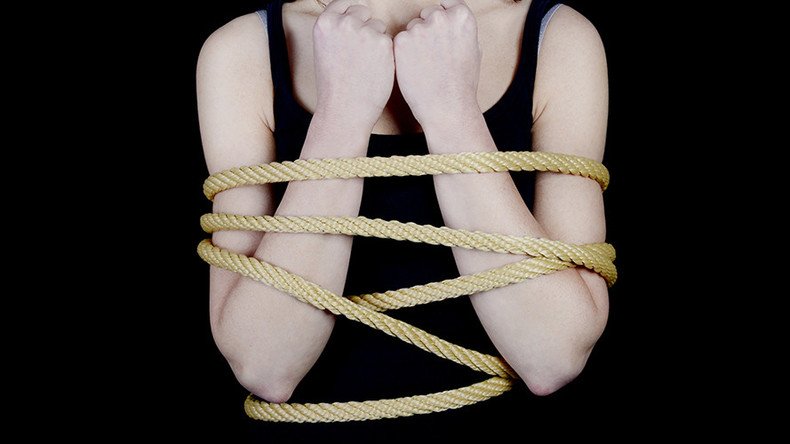 Almost 100 potential victims of human trafficking have been blocked by Border Force officers at Glasgow Airport and returned to their countries of origin since last November, figures show.
More than 300 men and women were interviewed by Safeguarding and Trafficking (SAT) officers on suspicion of being targets of modern slavery.
Over 80 percent of those interviewed were Romanian and fewer than 50 were men.
The Border Force, which conducted the interviews as part of a crackdown on gangs selling victims into brothels, said many victims had no clue they were destined to be sold into prostitution.
One case was that of an 18-year-old girl who had just left school, had no money on her and was convinced she would be employed at a hotel in Edinburgh.
Gordon Summers, assistant director at Border Force North, said: "This is about safeguarding vulnerable young women, and men, who are being trafficked and exploited as well as protecting the communities people are living in.
"Border Force is working with partners to identify the traffickers and organizers, and looking to flush out those behind the brothels and who sell girls on," Summer said, according to the Thomson Reuters Foundation.
Those who encourage prostitution should also be held to account, he said.
"Those attending brothels are encouraging criminality and exploitation of young women.
"Often these women have been forced into this lifestyle against their will and they are exposed to violence and intimidation by the gangs who brought them here. They are powerless."
It comes after the National Crime Agency (NCA) recently reported modern slavery is "far more prevalent than previously thought," as it affects "every large town and city in the country."
The agency said previous estimates of between 10,000 and 13,000 slaves in the UK are merely the "tip of the iceberg," as the number of cases is believed to be far higher.
Prime Minister Theresa May pledged in July to give Britain's battle against modern slavery a £33 million (US$42 million) boost.
You can share this story on social media: