1,000s of children rescued from slavery in England – report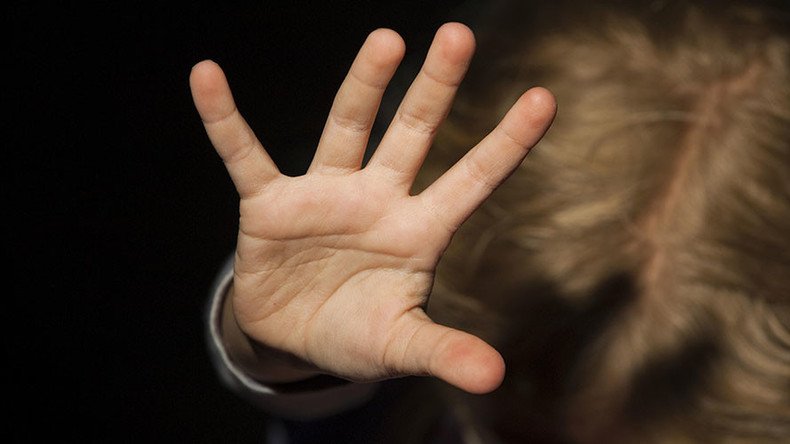 Thousands of children in England have been rescued after being exploited for slave labor, suffering sexual or domestic abuse, a damning new report has found.
According to the study, more than 1,200 children have fallen victim to modern slavery. Anna Longfield, the children's commissioner for England who is behind the report, believes the true number is likely to be far higher as cases go unreported.
Longfield has called on politicians to act.
"Child slavery leaves deep scars on the lives of those children who suffer horrendous exploitation by adults – and this could well be only the tip of the iceberg," Longfield said, according to the Daily Mail.
"These appalling crimes need to remain in the spotlight and be consigned to the past.
"I hope today's report highlighting the large number of children living vulnerable lives will be a spur for politicians to act."
According to the report, which cites the government's National Referral Mechanism (NRM), a scheme designed for the UK to account for all modern slavery victims and support them, at least 1,203 children aged up to 17 were referred to the scheme, up from 901 in 2015.
British nationals accounted for the largest group of slaves, with a total of 247. Up to 209 are thought to have been sexually exploited.
Albanians were the second biggest group at 223, with 150 referred for potential labor exploitation.
Vietnamese children came third with a figure totalling 200, more than half of them feared to have been forced into labor.
The report warns, however, that there are many more "invisible children" who may be "particularly vulnerable" because of failures in identifying them as modern slaves.
This was backed by a spokesman for the Human Trafficking Foundation, a British charity, who said the issue in identifying victims is two-fold.
"The data around child trafficking masks the scale of the problem, not only because many children are hidden or too scared to come forward, but also because we are often failing to recognize child victims of modern slavery when they actually do come forward."
Jakub Sobik, from the organization Anti-Slavery International, accused the UK of failing to adequately protect children.
"Child slavery affects thousands of British children and those trafficked from abroad," Sobik told the Daily Mail.
"But the UK is not well prepared to protect them. Trafficked children go missing from the care system at an alarming rate."
Prime Minister Theresa May last year defined modern slavery as "the greatest human rights issue of our time," and pledged £33 million (US$42.6 million) to coordinate a government response to the crisis.
However, she faced a backlash in April from the Commons Work and Pensions Committee for failing to deliver on her promises.
The committee claimed there were "inexcusable" failures by the UK government in dealing with modern slavery, as one of its reports found that while thousands of victims will not come forward, those who do identify themselves as modern slaves and testify against their abusers are being left destitute because of a lack of sufficient support.
You can share this story on social media: