BBC accused of 'sneering' interview by Labour shadow foreign secretary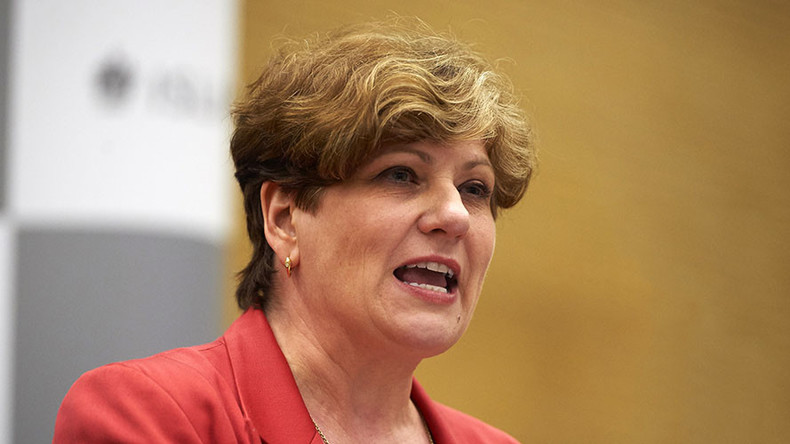 The BBC has been accused of grilling a leading Labour MP during a Radio 4 interview, and giving Tory Defence Secretary Michael Fallon a smooth ride previously.
Shadow Foreign Secretary Emily Thornberry suggested the BBC is skewed towards the Conservatives, tweeting: "Just heard JH 'interviewing' @RichardBurgon on @BBCr4today: every answer interrupted & sneered at.
"Quite a contrast with Fallon earlier."
Her comments follow an interview by BBC's Radio 4 presenter John Humphrys with Shadow Justice Secretary Richard Burgon.
The top Labour MP was grilled by Humphrys in a heated interview, in which Burgon was repeatedly asked whether he would break Tory laws to stage an illegal strike.
Under the new Trade Union Act passed last year to the opposition of many unionist and activists, a strike is only legal once at least 50 percent of union members have taken part in the ballot.
If public bodies, like schools and fire stations carry out a strike, at least 40 percent of all union members must have voted in favor.
Asked if he supported comments by Len McCluskey, leader of one of Britain's largest trade unions, Unite, that he would push for a strike even if it entailed breaking the law, Burgon dodged the question.
"What a Labour government would do would be to repeal the Trade Union Act, which is seeking to stop trade unions from taking action, to stop ordinary people, hundreds of thousands of whom are listening to your show this morning, from suffering a 14 percent pay cut in real terms," he said.
When Humphrys pushed him further, Burgon responded by saying there is no imminent threat of an illegal strike, and that rather than discussing "one line from a speech or interview from a general secretary of a trade union, we should be talking about the reality faced by hundreds of thousands of your listeners.
"All too often they get written out of this discussion.
"That is who this is about. What kind of government do we have that's made it so these hard-working decent people – trade unionists aren't some kind of other or some kind of enemy within – these hard-working people are faced with a situation where they're so desperate they're considering coordinating strike action," the shadow secretary retorted.
It is not the first time the BBC has been accused of biased coverage.
Veteran BBC broadcaster David Dimbleby in May hit out at the broadcaster for falling short of giving Labour leader Jeremy Corbyn fair coverage in the run up to the general election on June 8.
"I don't think anyone could say that Corbyn has had a fair deal at the hands of the press, in a way that the Labour Party did when it was more to the center, but then we generally have a right-wing press," he said in an interview with the Radio Times.