Hunt for nurse from Britain's most prestigious military school over leaked records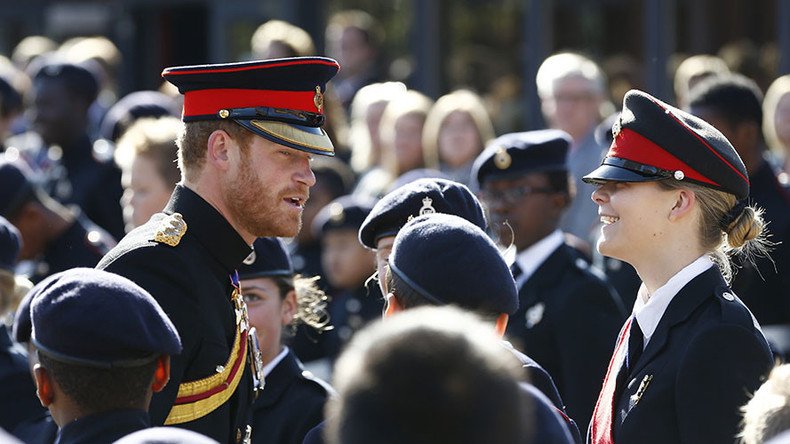 A nurse from Britain's most prestigious military school has been struck off and "gone to ground" after an investigation into missing health records.
The Duke of York Military School in Kent has connections with top British Army brass and has been frequently visited by members of the Royal family – including Prince Harry.
It has also been at the center of multiple controversies over claims of abuse and ill-treatment of the pupils at the 440-pupil mixed boarding school.
Now, details of a hearing held last month have revealed police are searching for a former nurse who had been in contact with journalists and whistleblowing parents.
The NMC ordered Mrs. Beverley Richards be struck off over proven charges, including that she was involved in leaking information about students treated in the Sanatorium at the Duke of York Royal Military School.
A further six charges were unproven, including accusations a Medical Admissions Book, which contained the leaked information, was lost due to negligence
Richards was employed as the Lead School Nurse in the Medical Centre from 24 April 2012 until her dismissal on February 27, 2014.
However, she went on sick leave in September 2013 and never returned to duty, although she lived in school-provided accommodation until early 2014 and retained keys to the medical center.
Nursing and Midwifery Council (NMC) documents suggest it was "around this time" that it was noticed the Medical Admissions Book was missing after being left on a window ledge.
Police and the NMC have tried to track down the nurse, without success.
"A tracing agent had been used but could not locate her. Ms. Dongray understood that the police/CPS were also trying to contact Mrs. Richards but had been unable to locate her," the NMC said.
"The police service was having difficulty locating Mrs. Richards and it appeared she had 'gone to ground' and did not want to be found."
Weeks later a journalist was able to prove he had seen the book, and another publication also claimed the same.
An email seen by the NMC panel, made up of Anthony Kanutin, Dr. Mooi Standing and Jonathan Coombes, showed Mrs. Richards' husband contacted a parent in 2013.
"Beverley is aware that the [school] email system is monitored and she is therefore loathe [sic] to communicate via that account and… she has no telephone at home," the email said.
"This should be rectified shortly and she will be in touch then."
A reply from the parent claimed the person was hopeful Richards could "procure the information we discussed".
The NMC panel said they had no choice but to strike-off the nurse, who did not attend the hearing.
Three members concluded Richards put her "own interests" above those of the students.
"Mrs. Richards had deliberately breached patient confidentiality by supplying details from the Book or the Book itself to a journalist," the panel said.
"The panel has not reached a conclusion as to why Mrs. Richards behaved in this manner, but concluded that, whatever her motivation, her actions did not benefit her patients, and were, in fact, detrimental to their health and well-being.
"Honesty and integrity is at the heart of the nursing profession and by breaking this confidentiality Mrs. Richards has breached a fundamental tenet of the profession in that she did not act with integrity."
You can share this story on social media: