'Shameful' Chancellor Hammond accused of 'bragging' of financial success as nurses turn to foodbanks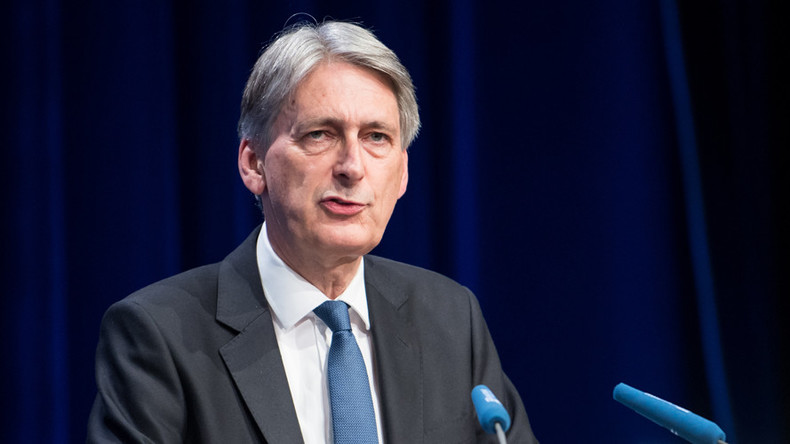 Tory Chancellor of the Exchequer Philip Hammond has been branded "shameful" after reports he bragged about not having money troubles, while millions in Britain struggle.
Nurses in the UK are turning to foodbanks and veterans are living on the streets – yet Labour has accused the Tory of "boasting" that he and fellow ministers do not have to struggle.
Hammond made the comments as he addressed the Conservatives' backbench 1922 Committee, according to Labour's Shadow Chancellor John McDonnell.
"It is shameful that the millionaire Chancellor Philip Hammond feels comfortable boasting about how he and Tory MPs have never had more money in the bank, while cutting the pay of nurses, teachers and police officers," he told HuffPost UK.
"He is already thought to be one of the richest MPs in parliament and in March he point-blank refused my request to publish his tax return. He should come clean and tell us what he earns and from where.
"This Tory government is completely divorced from the reality of the majority of people's lives. They have enriched themselves and a privileged few while inflicting austerity on the many."
Oxford graduate Hammond was asking the committee for ideas on how to help the younger generation as house prices rise and more and more adults remain at home with their parents.
The chancellor, worth millions, admitted the gap between ministers and young people is widening and that he was in need of fresh ideas to attract and aid young voters – since MPs do not worry about mortgage payments and saving for retirement.
Hammond, MP for Runnymede and Weybridge in Surrey, caused outrage among the opposition – just hours after Prime Minister Theresa May did the same.
During Prime Minister's Questions the PM likened Labour leader Jeremy Corbyn's demands for pay rises in the NHS as spending money on "this, that and the other."
"What we have seen from what he does inside this House and outside is consistently stand up and ask for more money to spent on this, that and the other," she said.
"He asks consistently for more money to be spent. He can do that in opposition because he knows he doesn't have to pay for it.
"The problem with Labour is they do it in government as well."
Around 2,000 nurses marched on Parliament last week to protest against the public sector pay cap enforced by the Tories.
Many have suggested it represents a real-term pay cut of up to 14 percent for some.
You can share this story on social media: