Churchwarden who imported child sex doll is jailed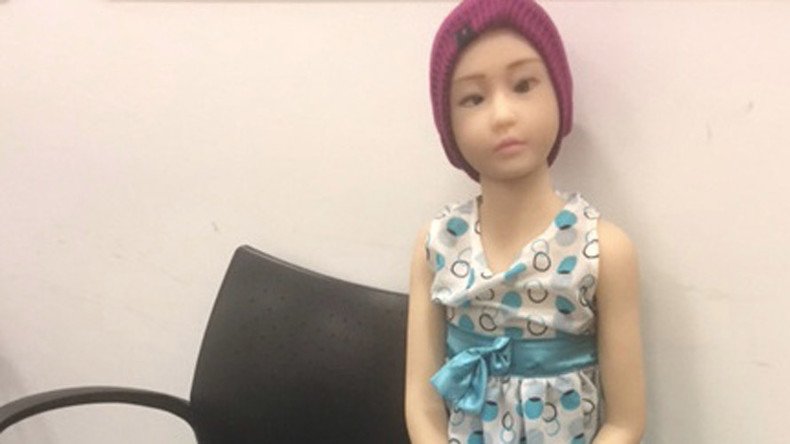 A former churchwarden has been jailed for importing an "obscene" life-sized child sex doll into Britain.
David Turner, of Ramsgate, Kent, who was also a school governor, was arrested in November last year after Border Force officers intercepted a 3ft 10in (117cm) anatomically detailed and correct doll he had ordered from China. It was labelled as a mannequin and came with a fishnet body stocking.
A search of the 72-year-old's home found two more child sex dolls, outfits for the dolls, 34,000 illegal images of child abuse, as well as photos he had taken of pupils at the school he governed.
He told police his preference was to view indecent images of children aged four to 10 and to "secretly" take photographs of girls in public places.
Turner said he bought the lifelike doll as a "companion" to join him and his wife. He said he had bought a number of dolls over the past eight years because he "loved children so much" and missed his own when they left home.
The 72-year-old admitted to having sex with the dolls on a few occasions.
Analysis of Turner's computers showed he viewed websites selling items advertised as "flat chest love doll" and "mini silicone sex doll 65cm little breasts," according to the National Crime Agency (NCA).
Officers also found 29 fictional stories written by Turner describing the sexual abuse of children, but these fell outside the Obscene Publications Act and were not the subject of a charge.
Following his arrest, Turner resigned as governor of St Ethelbert's Primary School in Ramsgate, and from St Ethelbert's and Gertrude Church, where he was a warden.
Turner has been jailed for 16 months – eight months for owning the doll and eight months for possessing images of child sex abuse.
In July, a court ruled the child sex doll was an "obscene" item after Turner's lawyers had argued it was not covered by a law banning their importation. Other men have been convicted for importing child sex dolls, but this was the first case where the question of whether a doll is indecent or obscene has been tested by the courts.
Border officials are reporting seeing more lifelike silicone sex aids, which weigh around 55lb (25kg), imported into the country. They can cost thousands of pounds, and are sold on sites such as Amazon and eBay, the NCA said. The dolls are often manufactured in China and Hong Kong.
Authorities have seized 123 dolls from 120 individuals since March 2016.
You can share this story on social media: