Churchwarden faces jail for importing 'obscene' child sex doll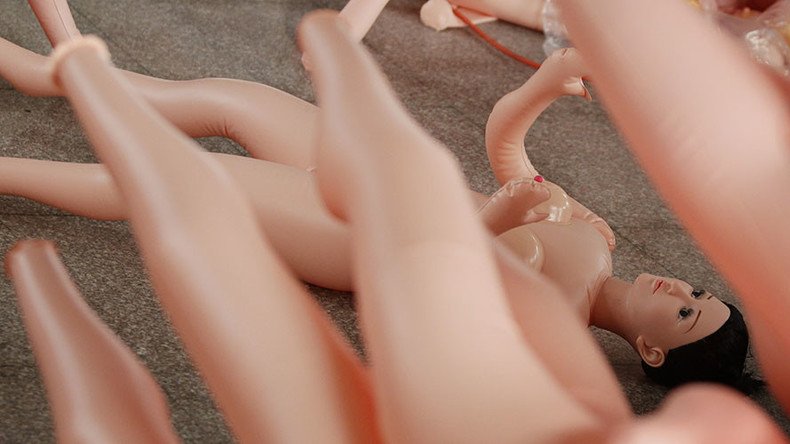 A former primary school governor has been found guilty of importing an "obscene" life-sized child sex doll into Britain. A surge in seizures of such dolls by border officials has led investigators to identify previously-unknown suspected pedophiles.
Churchwarden David Turner, 72, of Ramsgate, Kent, also admitted to possessing more than 34,000 images of child abuse. Some contained images of children as young as three.
Although he admitted importing and having sex with the 3ft 10in (117cm) doll – which is anatomically detailed and correct – he asked a judge for a 'trial of issue' to decide whether being in possession of a child sex doll was "indecent" or "obscene" in law.
In what is being hailed as a landmark ruling by the National Crime Agency (NCA), Judge Simon James, sitting at Canterbury Crown Court, turned down the application on Monday to dismiss the charge.
Border Force officers arrested Turner in November last year after they intercepted a doll and a fishnet body stocking which he was trying to import from China.
When NCA officers searcher Turner's home in December, they found two child sex dolls which he kept in his study, and seized a computer, tablets and external hard drives.
Analysis of Turner's computers showed he viewed websites selling items advertised as "flat chest love doll" and "mini silicone sex doll 65cm little breasts," according to the NCA.
Officers also found 29 fictional stories, which described sexual abuse of children but fell outside the Obscene Publications Act, when they searched Turner's home in Kent.
While being interviewed by police, Turner admitted to buying clothing for the doll and claimed he had bought it as a "companion" for him and his wife.
He also admitted that his preference was to view indecent images of children aged four to 10 and to "secretly" taking photographs of girls aged six to 11 in public places.
Border officials are reporting seeing more lifelike silicone sex aids, which weigh around 55lb (25kg), imported into the country. They can cost thousands of pounds, and are sold on sites such as Amazon and eBay, the NCA said.
The dolls, often manufactured in China and Hong Kong, are a "relatively new phenomenon" in the UK and should be criminalized, NCA's Child Exploitation and Online Protection Command (CEOP) Hazel Stewart said in a statement.
"We know their purchase can indicate other offences against children, as was the case against Turner who had a sickening stash of abuse images.
"Importers of such obscene items should expect to have law enforcement closing in on them."
Border Force officers have seized 123 dolls since March 2016, and so far seven people have been charged with importing them, including one man who was jailed last month.
Of the seven men charged with importing the dolls so far, six also faced child porn allegations.
Dan Scully, deputy director for intelligence operations at the Border Force, said this showed those who ordered the models often strayed into sex crimes.
"What's critical, I think, for this investigation, these items were going to individuals, in many cases, who were committing other offences in relation to harm of children.
"They were also, critically, people who were otherwise unknown to UK law enforcement in having an interest in sexual activity with children.
"By identifying these importations, working with partners, what we've identified is a whole set of people with interests in sexual activity with children who were completely unknown."
The trial of Turner has been described as setting an "important" precedent in how suspects can be prosecuted. While other men have been convicted for importing child sex dolls, this was the first case where the question of whether a doll is indecent or obscene has been tested by the courts.
Turner was unable to be sentenced on Monday because a pre-sentence report had not been prepared. Judge Simon James said the importation of a child sex doll was an "unusual offence" and that it "adds a degree of complexity."
He will be sentenced on September 8. The maximum sentence is seven years.
You can share this story on social media: