Lee Rigby killer in £100,000 'blood money' court claim, says wardens 'damaged' him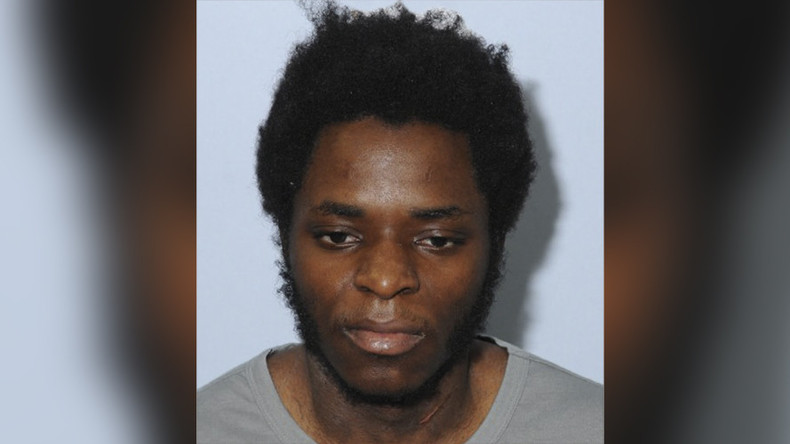 The killer of soldier Lee Rigby is seeking £100,000 (US$132,000) through the courts after insisting prison officers treated him so badly that he was left mentally and physically scarred.
Michael Adebolajo, 32, hacked the serving soldier to death in a Woolwich street in 2013, but insists he has been damaged in jail.
The convicted murderer claims prison staff attempted to restrain him and he lost two front teeth four years ago.
He is seeking £25,000 in compensation, but the legal fight cost could spiral up to £75,000 – funded by the British taxpayer.
An official writ submitted to the court claimed Adebolajo suffered 'distress, loss and damage' at HMP Belmarsh.
The family of Fusilier Rigby, 25, was furious over the proceedings initiated in the High Court in London.
Rigby's mother, Lyn, 50, said the man who killed her son with Michael Adebowale should die in jail.
However, Adebolajo claims he must be compensated for what he believes was an unfair assault on him.
The killer, who murdered the soldier in what he claims was a revenge attack for the British Army killing Muslims, was being walked back to his cell when he confronted officers.
He said he was verbally abused and told officers to "watch themselves" and asked "Allah to strike down his oppressors."
In an ensuing scuffle, he lost two front teeth as he was detained at the door of his cell.
Adebolajo claims he was left with a "psychiatric injury" as officers at the top security unit "stamped on" him in an "excessive" assault.
"This is gut-wrenching for me, my family and Lee's memory. And still he holds his hand out for blood money," Lyn Rigby told the Sun.
"He deserves not a penny from the state. The only thing he deserves is to die in jail.
"He lost a few teeth because he was violent and brought under control. Lee lost his life and I lost my son at his hands."
The Crown Prosecution Service ruled out action against the five prison officers after a police investigation.