Suspected fantasist faces prosecution over VIP child sex abuse claims, as inquiries draw blank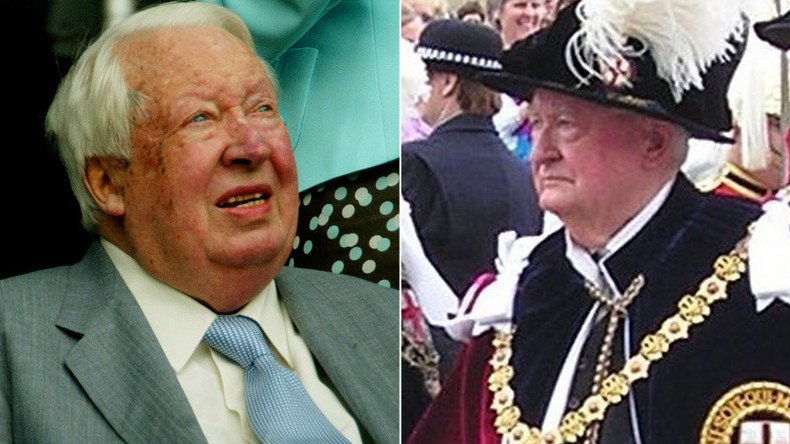 An alleged fantasist known only as 'Nick', who claimed he had been raped and abused by a VIP pedophile ring made up of Tory MPs and powerful politicians, could be prosecuted for attempting to pervert the course of justice and fraud.
The only accuser's claims led to a huge Scotland Yard investigation known as Operation Midland.
When Nick's allegations amounted to nothing, detectives from Northumbria Police launched a 10-month investigation and have now submitted an evidence file to the Crown Prosecution Service (CPS), which will decide whether he should stand trial.
The operation, which cost £2.5 million (US$3.27 million), saw politicians and high-profile figures falsely accused of appalling child abuse, and even murder.
Among those accused was former Home Secretary Lord Brittan and the former head of the army, Lord Bramall.
Former Tory MP Harvey Proctor, who spent more than a year under investigation, lost his home and his job, and is now seeking substantial damages from the Metropolitan Police.
Scotland Yard confirmed last week it had paid £100,000 compensation to Lord Bramall and Lord Brittan's widow after raiding their homes during the probe.
It has previously been reported that Nick, a middle-aged man, received up to £50,000 after lodging an application with the Criminal Injuries Compensation Authority for a payout over his alleged child sex abuse.
Earlier this week it was revealed that he has been allowed to keep the compensation.
However, he could be prosecuted for fraud if his application was shown to have been made under false pretenses.
As part of their inquiries, Northumbria Police have sought to establish whether anyone – including journalists – encouraged Nick to make bogus allegations of child sex abuse and serial murder to Scotland Yard, according to the Daily Mail.
The role of a controversial news website, Exaro, which published Nick's wild claims, has come under scrutiny. Exaro has now closed.
If Nick is charged and convicted over his alleged lies, he faces losing his anonymity and could be named.
Police have also been heavily criticized over their two-year, £2 million pedophilia investigation into former Prime Minister Sir Edward Heath, who died in 2005 aged 89.
Heath's family and friends have labeled the investigation a "witch hunt" and believe police want to bury their findings after the investigation could not support any of the claims made against him.
Wiltshire Police's Chief Constable Mike Veale, at the helm of the investigation, has said claims Heath was a pedophile are "120 percent" genuine and that he regards the allegations as "totally convincing."
On Tuesday, it was revealed that dozens of people who accused Heath of sexual abuse could now be entitled to taxpayer-funded compensation.
James Gray, a Tory MP for North Wiltshire, says the inquiry into Heath is an "idiotic waste of money" and suggesting police are risking opening the door to a slew of fake claims.
"If somebody is being paid in return for saying they are a victim, that runs the risk of somebody making something up," he told the Telegraph.
You can share this story on social media: