Labour prepares for new season of Brexit battles, plans to block Great Repeal Bill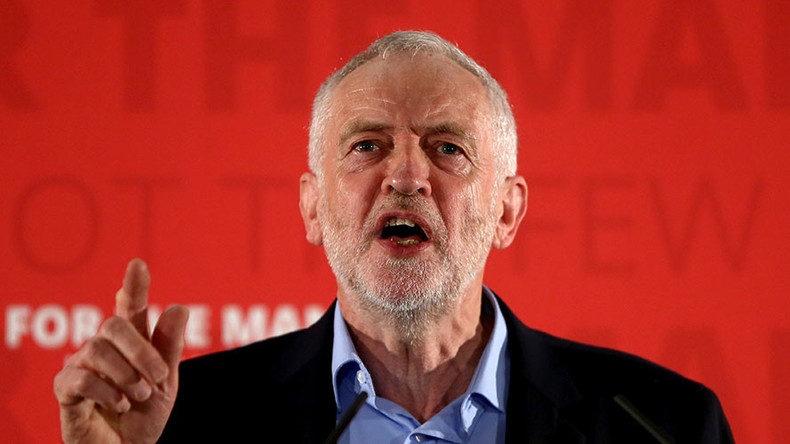 Labour leader Jeremy Corbyn will tell his MPs to vote against the Brexit Bill at the conclusion of its second reading next week over concerns it hands too much power to the government.
A party spokesperson said it a statement that Labour fully respects the democratic decision to leave the EU, but "cannot vote for a bill that unamended would let government ministers grab powers from parliament."
"The government's EU withdrawal bill would allow Conservative ministers to set vital terms on a whim, including of Britain's exit payment, without democratic scrutiny.
"Nobody voted in last year's referendum to give this Conservative government sweeping powers to change laws by the back door. The slogan of the leave campaign was about people taking back control and restoring powers to parliament.
"This power-grab bill would do the opposite. It would allow the government to seize control from the parliament that the British people have just elected."
Prime Minister Theresa May, who has a working Commons majority of 13, is confident that the EU Great Repeal Bill – which paves the way for Brexit by transferring European law on to the domestic statute books – will receive a second reading next Monday.
Labour has repeatedly said it would not support the Great Repeal Bill without significant changes to its contents, and the government has not yet made any concessions.
The party opposes the bill's failure to guarantee "crucial rights and protections" for citizens, and wants assurances that Britain would continue to participate in the single market, customs union and European court of justice during a transition period.
The government's refusal to bring the EU charter of fundamental rights into domestic law is also a point of contention.
The bill will involve extensive use of 'Henry VIII powers', which allow ministers to change primary legislation using secondary legislation without parliamentary scrutiny.
Labour's plans means May's minority Tories would only pass her legislation to its next parliamentary stage with the help of the Democratic Unionist Party (DUP).
A handful of Labour rebels are also expected to vote with the government.
The Liberal Democrats and Scottish National Party are planning their own attempts to block the bill by tabling amendments, but it is predicted to go through at this stage because no Tory MPs are planning to rebel.
Brexit Secretary David Davis faces a grilling in the Commons today following months of negotiations which the European Union claims has failed to deliver "decisive" progress on key issues.
May is expected to update her position on Brexit in a speech in the second half of September.
Guy Verhofstadt, Brexit coordinator at the European Parliament, claimed on Monday that the next round of Brexit negotiations in Brussels might be delayed by a week due to a speech by May "foreseen on September 21."
A UK official told the Financial Times September 21 was "definitely wrong" with no final date yet chosen for the speech.