Tory MEP 'ashamed to be British' after Brexit; gets Irish passport
Published time: 4 Sep, 2017 16:03
Edited time: 5 Sep, 2017 12:16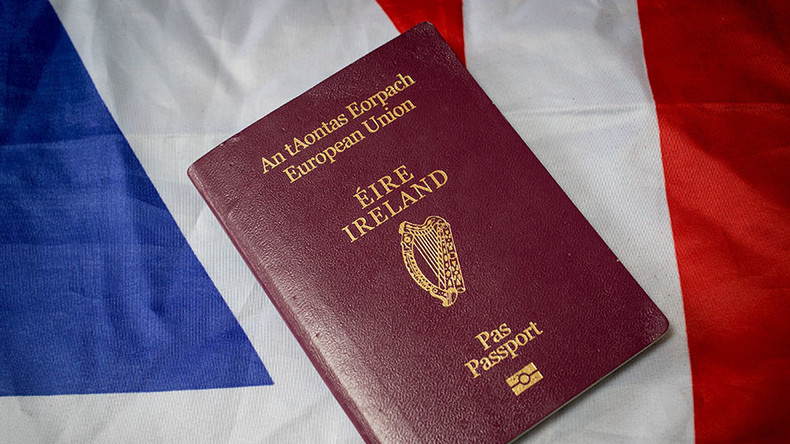 An angry Tory MEP has said he is "ashamed to be British" after Brexit and has successfully obtained an Irish passport. He also attacked his party's "arrogance, hubris and petty nationalism" after the EU referendum vote.
Hampshire-born Charles Tannock, the Conservative MEP for London, said he was a "pretty angry pro-European Tory" and a "passionate Remainer."
With a Dublin-born grandmother, Tannock applied for an Irish passport in the wake of the EU referendum result, and it has now been granted. Under Irish law, anyone who has a grandparent born in Ireland can obtain citizenship.
Tannock said his interest in his Irish past was always at the back of his mind but has now been reignited.
"It has been awakened by Brexit because, to be honest, I am quite ashamed to be British in many ways," he told the Irish Times.
He added that he feels "more Irish than ever" and planned to go on a "pilgrimage" with his mother to Ireland, as she had also received an Irish passport.
Tannock, who was first elected to the European Parliament in 1999, did not rule out leaving his party, saying he would not quit "yet" but admitted it is "hard being a Remainer Tory."
"If someone like me were to leave the Tory party, it would just become Tory-kip, a Conservative UKIP and I think you need some moderates to try and redress the balances which have crept into the Conservative party."
In April, the Department of Foreign Affairs and Trade (DFA) in Dublin revealed there had been a 68 per cent rise in Irish passport applications from the UK in the first quarter of 2017.
Between January and March 2017, 51,000 applications were received from the UK, compared with 30,000 for the whole of last year. If the surge continues, the DFA expects that applications will pass the 1m mark by the end of this year.