Rare Roman mosaic depicting Greek legends discovered in south east England (PHOTOS)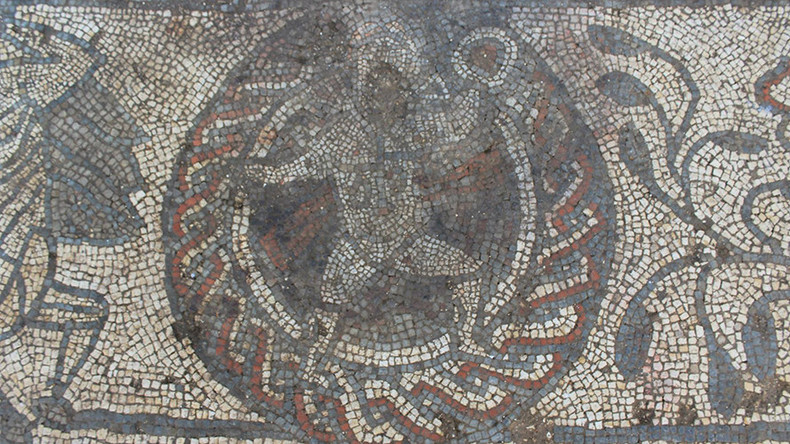 An incredible 4th century Roman mosaic depicting a who's who of classical mythology has been uncovered in the south east of England, in what has been described as the most exciting discovery of its kind in half a century.
Part of a mosaic floor measuring over six meters in length was unearthed in the village of Boxford in Berkshire by volunteer groups, including Cotswold Archaeology, Boxford History Project, and the Berkshire Archaeology Research Group.
"This is without question the most exciting mosaic discovery made in Britain in the last 50 years, and must take a premier place amongst those Romano-British works of art that have come down to modern Britons,"said Roman and Greek art expert Anthony Beeson, who visited the site.
The excavation is part of a three-year project funded by the Heritage Lottery Fund to investigate three Roman sites in the area.
Maps of the area made in the 19th century revealed a possible Roman villa site near Boxford. During their excavations, the researchers unveiled not only the villa and accompanying baths, but also part of a late Roman period mosaic.
"This is one of the best 4th-century classically-inspired Roman mosaics ever found in the country," Cotswold Archaeology's chief executive Neil Holbrook told Newbury Today.
Holbrook said the find shows "that the villa owner was well versed in Greek and Roman mythology."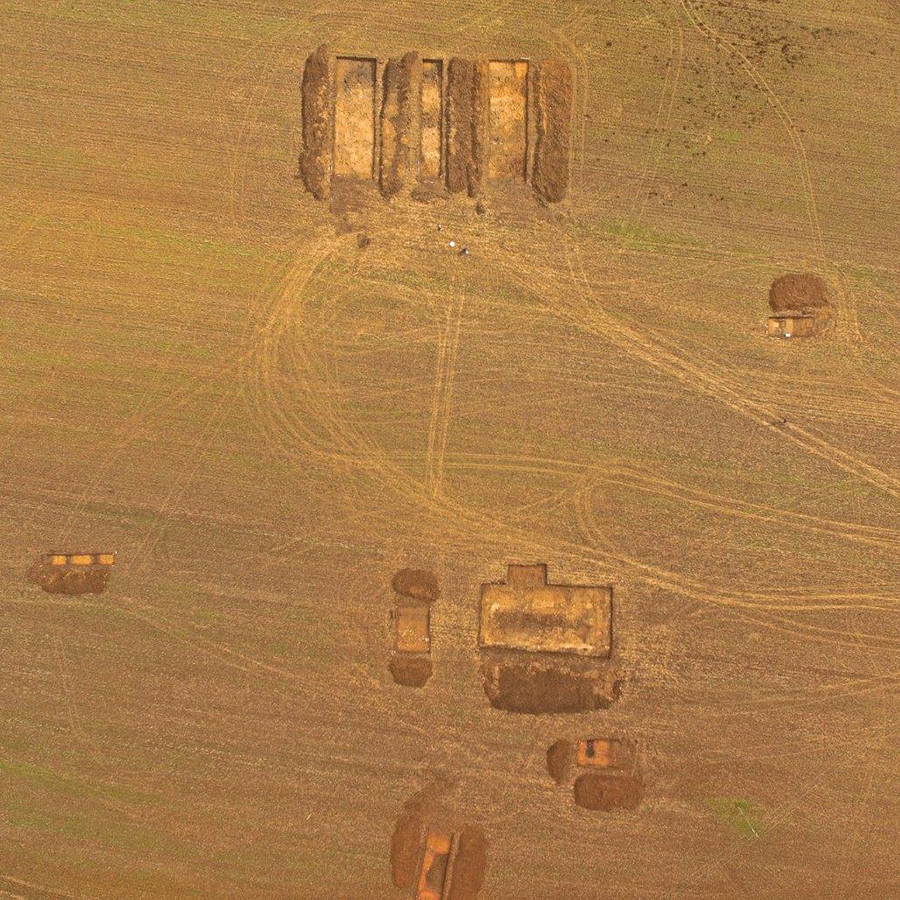 The mythical figures depicted on the ancient artwork include Hercules, a Greek hero adapted by the Romans for their literature and art; Pegasus the Greek winged horse; Cupid, the Roman god of desire, and the Chimera, a mythical fire-breathing beast.
The mosaic also included inscriptions which have yet to be deciphered.
The artwork has been buried again to protect it, but there are plans to uncover it again in its entirety and investigate the site in greater detail.
READ MORE: Ancient artistry uncovered: Exquisite 1,700-yo Roman mosaic unveiled in Israel