Anti-tax avoidance Guardian newspaper sets up tax-exempt company in the US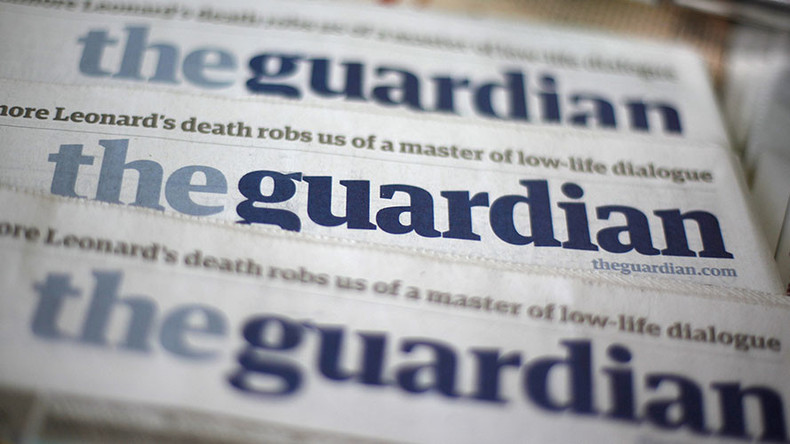 The left-wing Guardian newspaper has registered as a tax-exempt charity in the United States following years of financial turmoil, despite consistently campaigning against offshore tax avoidance by other companies.
"Set up by the Scott Trust, TheGuardian.org will raise funds from individuals and foundations and direct them towards projects that advance public discourse and citizen participation around issues such as climate change, human rights, global development and inequality," the publication announced on Monday.
"The creation of TheGuardian.org, which has tax-exempt status and is overseen by an independent board, builds on the Guardian's long-standing tradition of partnering with like-minded philanthropic organizations in order to produce impactful, editorially-independent journalism."
In the first months of operation, the project has secured more than US$1 million in grants.
Guardian Media Group (GMG) has been plagued by large financial losses in recent years. In 2016, the company announced losses of £68.7 million (US$88.9m). In 2017 it cut that figure to £44.7 million.
Since last year, the newspaper has been asking readers to help ease its financial problems by donating.
Despite benefiting from offshore tax arrangements, the newspaper has published numerous stories admonishing other companies avoiding tax.
Recently published articles include "Air BnB faces EU clampdown for not paying 'fair share' of tax," and "Tax evaders exposed: why the super-rich are even richer than we thought."
Other recent articles include a comment piece "The Tories promise to be tough on tax evasion. Where's the evidence?,""Tough penalties for enablers of tax avoidance" and "EU plans to tackle tax avoidance are a good start - but only a start."
It is not the first time GMG has been accused of hypocrisy over its tax affairs.
In 2008, GMG used a tax-exempt shell company in the Cayman Islands to avoid paying corporation tax when it sold its 50 per cent holding in AutoTrader to Apax Partners.
GMG has also invested hundreds of millions in offshore hedge funds over the years.