Britain plays key role in 'allowing corrupt money to flow globally'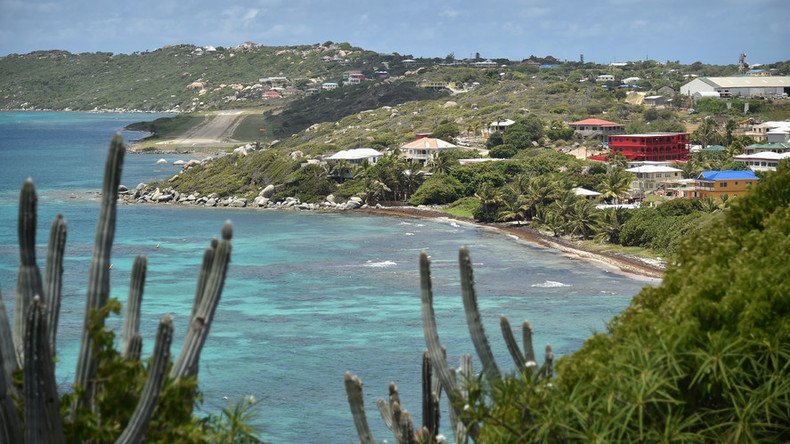 Britain is a key facilitator of corrupt money flows across the world, according to a leading anti-corruption academic.
Professor Paul Heywood of Nottingham University told Parliament's International Development Committee (IDC) the role of Britain and the City of London "in allowing corrupt money to flow should not be underestimated."
A report published by the committee on Wednesday called on Britain to persuade overseas territories to create public registers of beneficial ownership in a bid to tackle corruption.
It urged the government to do more to combat the lack of transparency in its overseas territories else it risks hampering global anti-corruption efforts.
Failed attempts to convince overseas dependencies and territories, such as the British Virgin Islands, to create such registers were described as a missed opportunity to fight money laundering.
MPs said efforts to tackle corruption have been undermined by revelations in the Panama Papers, a huge leak of documents exposing the ways in which the rich exploit secretive offshore tax havens.
The report said evidence from collected companies and individuals made it clear Britain's overseas territories "play a major role in facilitating global corruption."
It noted that more than 113,000 companies – roughly half the total featured in the Panama Papers – were registered in the British Virgin Islands, a UK overseas territory.
MPs warned efforts by Britain's Department for International Development (DfID) to reduce corruption in developing countries are in danger of being undermined by the government's incoherent policies.
Committee chair Stephen Twigg MP called on the government to get its house in order.
"Ministers must address the role of some UK companies and individuals in facilitating global corruption, including the vast amounts of money laundered through the UK," he said.
"Huge amounts of money are lost every year through illegal tax evasion, money laundering and bribery. The people most at risk from this scourge are the world's poorest, who lose out on education, healthcare and infrastructure – not to mention the impact of petty corruption on their daily lives," he added.
The IDC report said: "It is essential that momentum is not lost in the wake of the decision to leave the European Union, when laws, regulations and trading arrangements are reviewed."
Tax expert Richard Murphy has previously argued the British government should implement direct rule over crown dependencies and overseas territories if they refuse to crack down on tax avoidance.
"The answer is direct rule. And don't doubt we can do that. We took over direct rule of the Turks and Caicos Islands to beat corruption in 2009 and no one anywhere batted an eyelid. Nor would they in any of the other locations," he wrote in April this year.
You can share this story on social media: