British ex-soldier who joined Kurdish militia in Syria charged with terrorism offenses in Turkey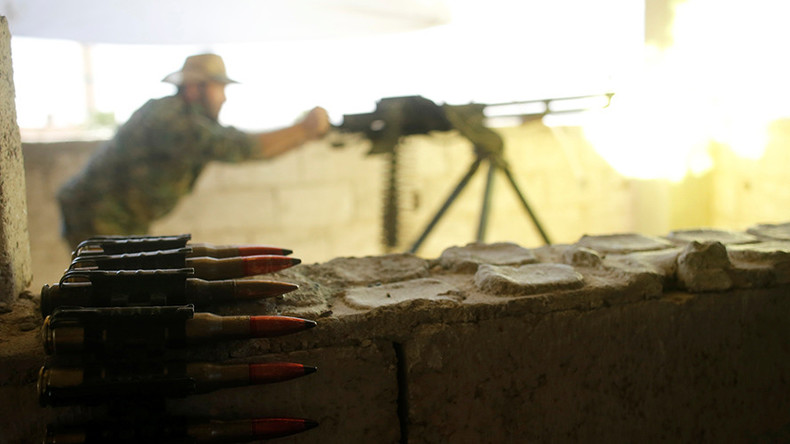 Turkish authorities have charged British ex-soldier Joe Robinson with terrorism offenses, after the 24-year-old was arrested last month and accused of joining the Kurdish YPG in their fight against Islamic State (IS, formerly ISIS/ISIL) in Syria.
Robinson's fiancée Mira Rojkan and her mother were also arrested in Didan last month.
Read more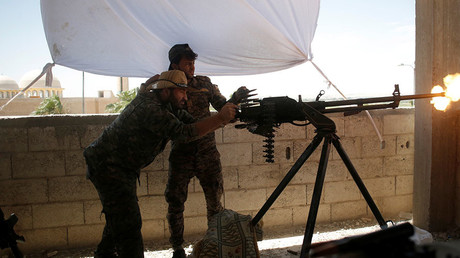 The women were released, but Robinson, from Lancashire, remains in custody. Turkish authorities consider the YPG a terrorist organization with links to the PKK.
Robinson, who previously fought with British troops in Afghanistan, was arrested after sharing material on social media from his time in Syria with the YPG back in 2015.
Rojkan, originally from Bulgaria and a student at the University of Leeds, was accused of distributing terrorist propaganda for sharing pro-Kurdish material on social media.
She was held in detention for six days before being released under judicial control.
The posts are understood to have included the Iraqi Kurdistan flag, a YouTube video of a Kurdish song from Syria, and a picture of Kurdish fighters in Syria.
Robinson had reportedly joined the YPG to fight against IS.
Read more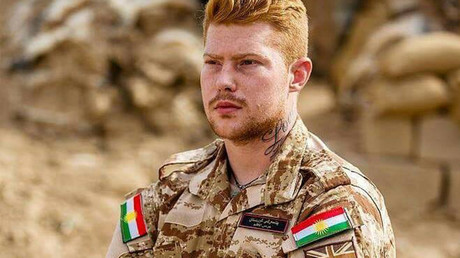 Supporting Kurdish separatist groups in Turkey like the PKK can land people in serious trouble, as the Kurds of eastern Turkey and Ankara have been in conflict for almost forty years now.
Turkey has cracked down on such groups and their suspected affiliates ever since the peace process collapsed in 2015.
Robinson's case is bound to stir diplomatic controversy. Unlike Turkey, the UK views the militia group as an ally on the ground.
If Britain chooses to intervene to protect Robinson, it risks harming diplomatic ties with Ankara. Turkey is a fellow NATO member and one of Britain's closest allies in the Middle East.
Robinson and his fiancée are yet to be told when they will appear in court.
According to his lawyer, Robinson has been transferred to a higher security prison. Rojkan, meanwhile, says she is not allowed to leave the country and is required to sign a register twice a week, the BBC reports.