British veteran who fought ISIS with Kurdish militia arrested on beach in Turkey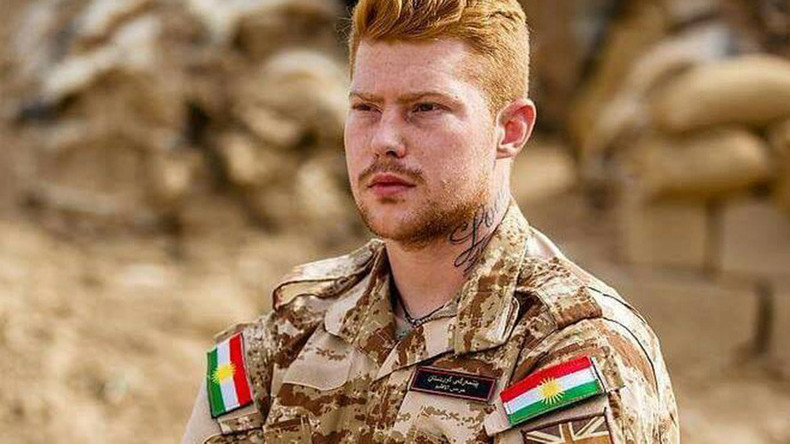 A former British soldier who fought against ISIS in Syria with the Kurdish YPG militia was recently arrested on holiday in Turkey and is facing terrorism charges.
Joe Robinson was arrested on the beach of the holiday resort of Didim on the Aegean coast, along with his girlfriend, Mira Rojkan, and her mother.
The women were later released, but Robinson remains in custody.
Robinson was reportedly arrested on the beach after he posted images of himself wearing the Kurdish militia uniform on Facebook, which Turkish authorities said was pro-Kurdish propaganda.
READ MORE: Former US Marine killed fighting ISIS in Syria
According to Haber Turk and Kurdistan 24, Robinson told Turkish authorities, "I received arms training from the YPG [People's Protection Units] for three months but never engaged in combat."
Turkey considers the US-backed YPG a terrorist organization, due to what it says are its ties to the Kurdistan Workers Party (PKK) in Turkey. The PKK has fought for autonomy in Turkey for decades.
Robinson, from Lancashire, England, fought with the Syrian Kurdish Democratic Union Party against ISIS in Sarrin, Syria in 2015.
He also spent time helping Peshmerga forces in the Kurdish region of Iraq.
"We are aware of the detention of a British national in Turkey and have requested consular access," a foreign office spokesperson said.
Speaking to the Guardian, Robinson's girlfriend Rojkan described the group's altercation with Turkish authorities as "just awful."
"They said someone had sent them an email saying we were terrorists about to do something in Turkey," the Guardian cites Rojkan as saying.
"They wouldn't say who it was from. It is absolute nonsense. They arrested us on the beach while we were vacationing with my mother," she said.
READ MORE: Ex-soldier who fought ISIS blasts terrorism charges & his 'harrowing' arrest
Robinson, who was stationed in Afghanistan with the UK Army in 2012, was also arrested when he returned to the UK from Syria in November 2015 under the Terrorism Act.
He was released but placed on bail for 10 months because he left the UK for Syria after failing to appear in court for breaching a court order related to grievous bodily harm charge. In August 2014, he broke a man's jaw and received a suspended sentence.