Ex-soldier who fought ISIS blasts terrorism charges & his 'harrowing' arrest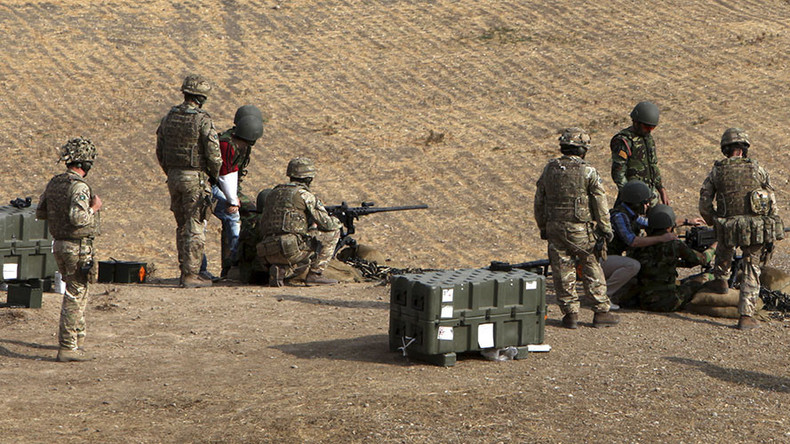 Afghanistan veteran Joe Robinson has spoken out about the "harrowing ordeal" of being arrested and investigated over terrorism allegations after fighting as a volunteer alongside Kurdish militias.
The 23-year-old from Lancashire was told by police on Friday he was no longer on police bail, although investigations will continue into whether Robinson and others committed acts of terrorism by joining the fight against Islamic State (IS, formerly ISIS/ISIL).
Read more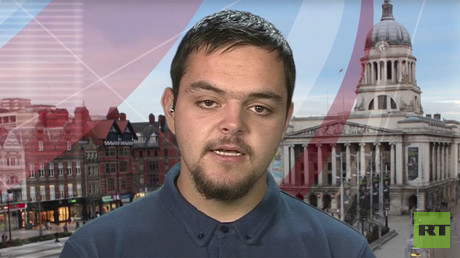 "I'm just happy that the restrictions placed on me have been dropped and that I can finally move on with my life," Robinson, who fought with the Lions of Rojava militia, told the Guardian.
"Although the investigation for all UK citizens who volunteered with the YPG [Kurdish militia] in Syria is still ongoing, the fact that special branch have confirmed that, due to insufficient evidence, all restrictions and bail conditions placed on me have been dropped is definitely positive news."
Robinson, who served in Afghanistan with a British infantry unit in 2012, said he "went to Syria to fight against terrorism and to protect the civilians caught up in the fighting who have had to endure the most horrendous experiences and living conditions imaginable.
"I love my country, I am ex-military and served my country in the Afghanistan conflict, but to be accused of terrorism by the same country I fought for simply trying to help those in need has been extremely harrowing and made me think twice about the morals of the government in the UK."
Motivated by the graphic killings portrayed in jihadist propaganda and the 2015 massacre of tourists in Tunisia, Robinson says he felt compelled to travel to the region to fight.
In May, police announced they had extended bail for another Briton arrested in February on suspicion of terror offenses after returning from Syria.
Aiden Aslin from Newark, Nottinghamshire, had spent 10 months in the war-torn state assisting the Kurdish People's Protection Units (YPG) in their fight against IS.
An armed wing of the Democratic Union Party (DUP), the YPG was founded in 2003 by Kurdish political activists.
The party was previously branded "one of the most important Kurdish opposition parties in Syria" by the Carnegie Middle East Center.