Brits fighting ISIS with Kurdish forces pose domestic terrorism threat – neocon think tank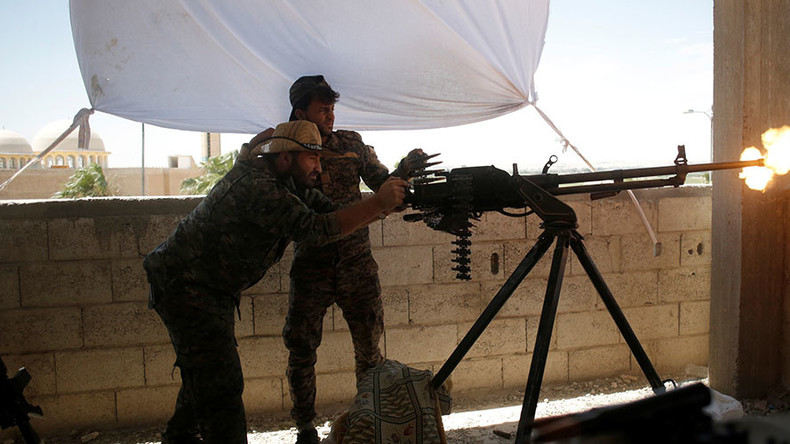 British volunteers fighting with Kurdish forces against Islamic State (IS, formerly ISIS/ISIL) in Syria pose a domestic security threat to the UK, a neoconservative think tank claims.
In a new report released on Thursday, the Henry Jackson Society released claims the People's Protection Units, or YPG, is a "subsidiary" of Turkey's outlawed Kurdistan Workers' Party (PKK), a separatist movement designated a terrorist organization by both the EU and the United States.
Read more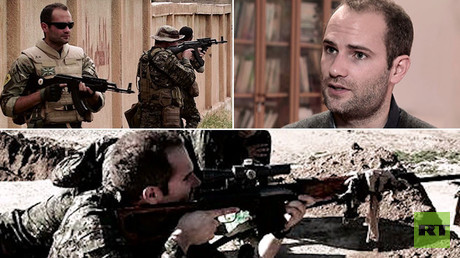 The report, 'The Forgotten Foreign Fighters: The PKK in Syria', says the government urgently needs to stop Britons joining the group.
The think tank says there is a danger those who fight for the group could participate in "criminal terror activities" or carry out "lone actor atrocities" when they return home. It says the training they are given in firearms and explosives also poses a risk.
"The potential use of these individuals in the PKK's vast criminal-terrorist apparatus in Europe is a serious cause for concern," the report's author Kyle Orton says.
"Though the YPG has been lionized in much of the Western press and political discourse since it became the West's primary ground force against IS, there are important questions – moral, legal, political and diplomatic – about how the YPG/PKK fighters are handled by Western governments."
The think tank recommends the British government screen returning Britons to "assess if they require any further state attention, either from the criminal justice system or social services."
According to Orton, many of the Western volunteers are unaware of the YPG's links with the PKK.
The study profiles 60 foreign fighters from 12 countries who joined the YPG to fight IS in Syria and analyzes their reasons for enlisting.
Since 2014, hundreds of people from Western countries, including the UK, have joined the YPG. Of the 29 Western volunteers killed, four were British.
'Extremely libellous'
In an open letter, the Kurdistan Solidarity Campaign says the think tank's claims about a link between the YPG and the PKK is presented "without any evidence or academic justification" and "despite the repeated statements both by the US and the UK that these two groups are organisationally separate."
Read more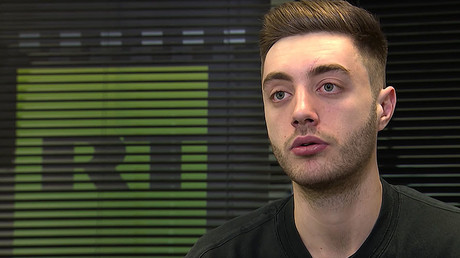 It adds that Orton's allegations that the PKK is involved in "trading drugs, weapons and human beings" and "conducts terror attacks and assassinations inside Europe" is "extremely libellous."
"His comments are libellous against the British volunteers of the YPG, who died fighting against ISIS, which carried out multiple terror attacks against European civilians."
"The British YPG volunteers, some of whom lost their lives in Syria, included former British soldiers who made fighting for their own country and fighting against terrorism a profession for themselves.
"Mr. Orton's provocative comments also attempt to stain the legacies of those volunteers who lost their lives fighting against a dark terror force."
The think tank's report reads "almost identical" to the "unfounded" comments of Turkish President Recep Tayyip Erdogan, "which brings to mind the question of possible links between the project and the Turkish government."