Britain exports banned deadly weed killer to developing countries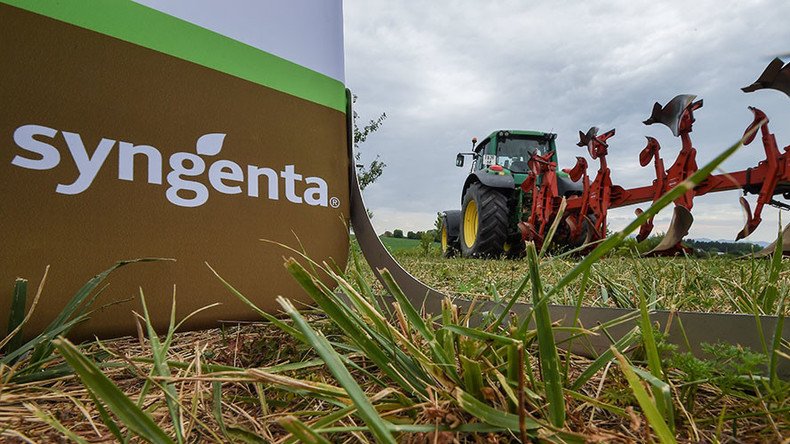 Thousands of tonnes of highly-toxic weed killer not authorized for use in the EU is being produced in Britain and exported to the developing world, it has been revealed.
Paraquat, a pesticide that can be lethal with a single sip, has caused thousands of accidental deaths and suicides globally, and was outlawed by EU states in 2007. It can be absorbed through the skin and has been linked to Parkinson's disease.
The Guardian has revealed Swiss pesticide manufacturer Syngenta is exporting thousands of tonnes of the substance to other parts of the world from an industrial plant in Huddersfield, northern England.
Baskut Tuncak, the UN special rapporteur on toxic wastes, said it was deeply disquieting that the human rights implications of producing a substance for export that is not authorized in the EU were being ignored.
"The fact that the EU has decided to ban the pesticide for health and environmental reasons, but they still export it to countries with far weaker regulation and far weaker controls, is shocking to me," he said.
"The impact is often felt outside the countries where companies implicated are headquartered. It's a double standard and an example of the need for global controls.
"While the UK has played a leading role in tackling modern slavery, it has turned a blind eye to the human rights impacts of UK business regarding their toxic supply and value chains."
Syngenta is responsible for 95 percent of Europe's exports of paraquat, which it sells under the brand name Gramoxone. It has exported 122,831 tonnes of paraquat from the UK since 2015, an average of 41,000 tonnes a year, according to export licensing data analyzed by the Swiss NGO Public Eye.
Since 2015, when a facility in Belgium stopped exporting paraquat, all EU exports of the pesticide have come from Syngenta's UK base, according to Public Eye.
Syngenta has been manufacturing paraquat at its Huddersfield plant for more than two decades.
In 2014, the company was fined £200,000 (US$257,000) after more than 3 tonnes of the chemical was spilled in an industrial accident.
"Paraquat has for half a century been among the world's most effective and environmentally beneficial herbicides," a Syngenta spokesperson said, the Guardian reported.
"It has helped millions of farmers stay productive and competitive."
He added that the herbicide is authorized for use in countries with "some of the most demanding regulatory systems," including the US, Australia and Japan.
You can share this story on social media: