Eye spy: Facial recognition tech gets govt cash boost despite claims it's illegal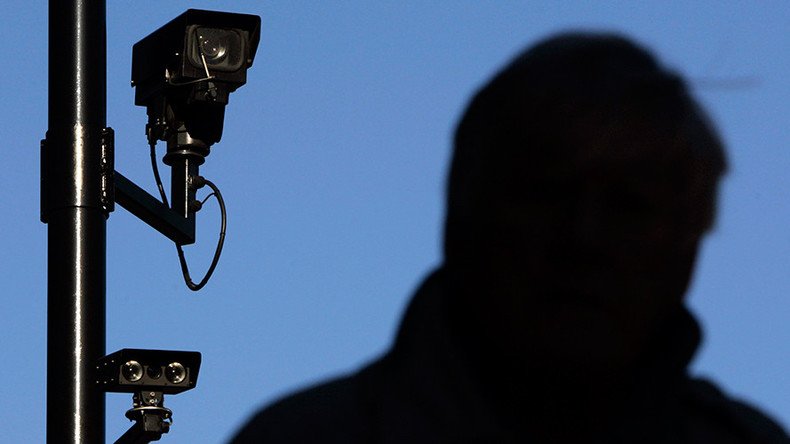 Britain's Home Office is ready to invest more in facial recognition technology for police forces despite claims it infringes civil liberties.
The technology, which matches images of people's faces with a police database, could be in breach of the right to privacy.
The former biometrics commissioner, Alastair MacGregor QC, warned the government that "a searchable police database of facial images arguably represents a much greater threat to individual privacy than searchable databases of DNA profiles or fingerprints."
Facial recognition technology, which is yet to be regulated for police use, works by creating a geometric profile of the person being scanned and comparing the image against a police database of other facial profiles.
Civil liberties advocates are concerned the technology will be used alongside a database of 16 million people - the equivalent of almost 25 percent of the UK population - compiled by police forces across England and Wales.
They are especially worried the surveillance technology will be used in real time during public events, as innocent people may be wrongly arrested if a false match is delivered.
Police have defended the use of facial recognition, arguing it makes positive detections in 95 percent of cases. That, however, implies there will be 50 wrong matches for every 1,000 scans.
There are also plans to use facial recognition at the Notting Hill Carnival next week, despite police failing to identify any suspects when they trialed the technology last year.
Critics have hit out at plans to use the monitoring system at Notting Hill. They argue it would be "institutionally racist," as the carnival is Britain's largest African-Caribbean event.
"It is racial profiling. They are coming and putting everyone's face in the system.
"A technique they use for terrorists is going to be used against young black people enjoying themselves," Stafford Scott, of the anti-racism charity the Monitoring Group, said, according to the Guardian.
"They are still institutionally racist, that will impact on communities like mine."
Human rights group Liberty also called on the Metropolitan Police to drop plans to employ the technology at the carnival.
Martha Spurrier, the director of Liberty, said: "There are no laws, no rules and no oversight for facial recognition technology - not to mention the serious concerns about its accuracy.
"It is a shady enterprise neither our MPs nor the public have consented to or know enough about," Spurrier said, according to Sky News.
"There are significant doubts as to whether deploying this technology in public spaces can ever be lawful - especially without proper parliamentary debate."
It has taken five years for the government to release its review of custody images. According to the Home Office, the biometric strategy will be published in "due course."
You can share this story on social media: