CCTV mixed with bulk data collection increases threat to privacy – watchdog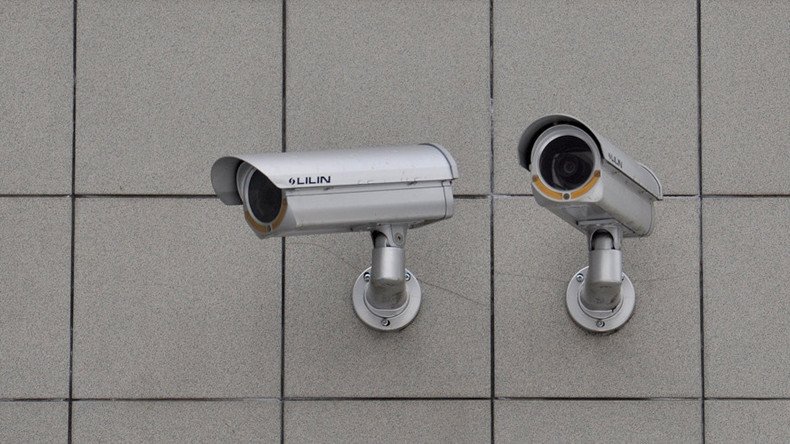 Mass data collection and the proliferation of CCTV vastly increase the risk of citizens being snooped on by advanced technology, the government's surveillance camera watchdog has warned.
Launching a new three-year strategy on Tuesday, CCTV commissioner Tony Porter warned that government regulators are failing to keep up with advances in technology or adequately protect the right to privacy.
Porter highlighted how it is increasingly easy for technology to spy on people thanks to CCTV, drone and body-camera images. But he pointed out that the real risk lies in such technology being brought forward by facial recognition and analyzed against other databases which scrutinize people's movements.
"What most worries me is the impact of big data and integration of video surveillance," said Porter, according to the Guardian.
The surveillance camera commissioner said police have failed to appropriately manage people's data. One example is a database of millions of vehicle number plates that has been retained ever since the London 2012 Olympics, vastly exceeding the two-year limit for data possession.
"To retain into 2017 without giving evidence and grounds is questionable. There needs to be a very close look at that," said Porter. "And my understanding is that the police are doing that."
"The danger of delay is that you have a state body that is prepared to play fast and loose with the retention of citizens' data when there is no requirement."
Porter said that although the majority of people are aware of CCTV monitoring and are comfortable with it, he questions whether they will still support the technology in light of the increasingly invasive surveillance that can easily track every individual's movement.
"I'm worried about overt surveillance becoming much more invasive because it is linked to everything else," Porter said.
"You might have a video photograph of somebody shopping in Tesco. Now it is possible to link that person to their pre-movements, their mobile phone records, any sensor detectors within their house or locality.
"As smart cities move forward, these challenges are so much greater for people like myself.
"And members of the public need to decide whether they are still happy with this."
He fears people fail to realize the true extent of surveillance and the risks posed by advanced technology, just as they are unaware they are on a database.
"The nightmare scenario is that there is a lack of understanding about how big and effective this can be," Porter said.
"This technology is there to protect us, but there needs to be informed consent about what it is capable of doing. Body-worn video, for example, or facial recognition – that can identify people on databases who didn't know they were on databases."
Although Porter acknowledged that surveillance technology is at times useful for police, as in the case of missing people, the commissioner said that meshing it with the internet furthers the risk of private data being stolen.
"Surveillance cameras are becoming much more integrated into the internet," he said.
"The problem is when new and advancing technology is brought together by well-meaning people that actually invades people's privacy, or worse, leaves privacy at risk of theft or uploading on YouTube."
He also cautioned against the widening use of body-worn cameras in public places such as hospitals.
His warning comes after it emerged in February that the majority of councils across the UK are using body-cameras to monitor people's activities and spot minor offenses such as littering or bad parking.
Civil liberties campaign group Big Brother argued, however, that their use is "disproportionate."
"Using body worn cameras to protect people's safety is one thing, but widespread filming of people's behavior in order to issue fines is simply not proportionate," said Big Brother Watch Chief Executive Renate Samson.
You can share this story on social media: