'Appallingly bad' F-35 fighter jets to cost taxpayers even more as pound falls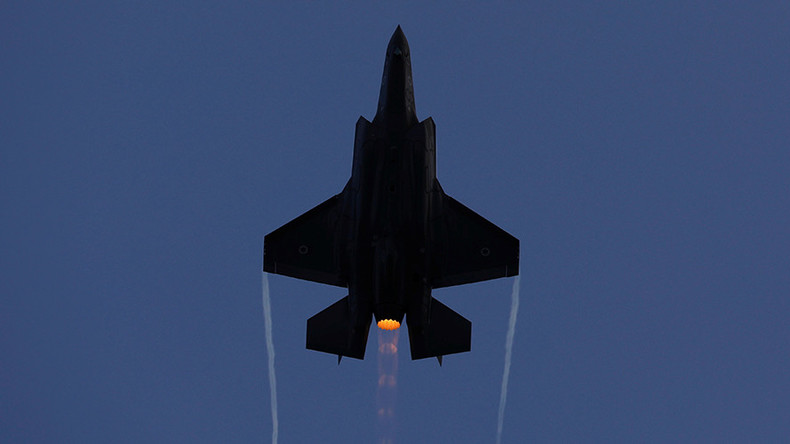 The price tag attached to Britain's next generation F-35 fighter jets is expected to rise dramatically. The controversial aircraft is in urgent need of an upgrade at a time when the British pound continues to fall in value.
The UK Ministry of Defence (MoD) will pay around £80 million ($103 million) more for its F-35s, which have faced widespread criticism due to a number of technical mishaps, undermining their performance in almost every key area.
The UK is purchasing 138 F-35s for use by the Royal Navy and Royal Air Force.
Weapons experts have blasted the MoD's £150 billion order, however, as the aircraft is plagued by an "unbelievably abnormal number of issues."
Paul Sprey, a leading aviation analyst, blasted the costly planes, telling the Times their "maneuverability is appallingly bad."
"It has terrific problems trying to fly fast at low altitude.
"It overheats, and when you detect the overheating, you have to open the bomb bay doors to cool the missiles that are inside," Sprey said.
Another troubling area is the plane's operational software, which remains vulnerable to cyber-attacks and may not be compatible with the Royal Navy ships, which the F-35s are supposed to support in combat.
This is a significant cause for concern, since Britain's new aircraft carrier, HMS Queen Elizabeth, which is supposed to field 36 F-35s, may be unable to receive transmissions from higher-tier planes.
These technical faults compelled the US Department of Defense (DoD) to spend nearly $4 billion to modernize the fighter jets.
As the UK remains a tier-one partner in the F-35 program, it is expected to shoulder a significant portion of these costs.
At the same time, Lockheed Martin, the US-based arms giant, which produces the F-35s, made almost $89 million in profit at the expense of British taxpayers in just three months by repairing the poorly manufactures jets.
Lockheed Chief Financial Officer Bruce Tanner boasted to the Times that his company's profits are likely to increase.
"You're seeing tremendous growth potential in both production and sustainment for the F-35 program," Tanner said.
The total acquisition cost of the F-35 project is almost $400 billion, but the "operating and sustainment costs," which include repairs, boost the overall expense to more than $1 trillion.
You can share this story on social media: