British ministers condemn Maduro... but continue selling weapons to Venezuela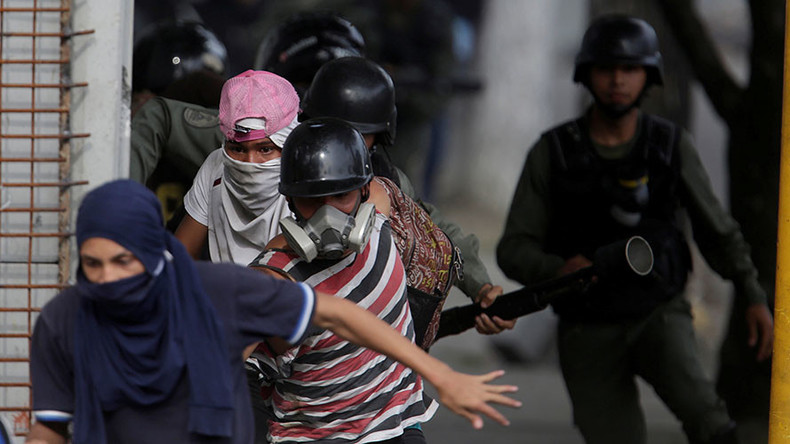 Unlike the conflict in Yemen, which is barely acknowledged by British politicians, the civil unrest gripping the socialist republic of Venezuela has drawn the pious condemnation of ministers. So why is the UK still selling weapons to Caracas?
Jo Swinson, deputy leader of the Liberal Democrats, has urged the government to stop "playing politics with human rights" and stop the sale of arms to Venezuela.
Read more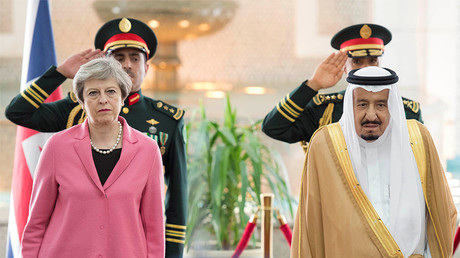 Clashes between police and opposition groups have rocked the South American state in recent months.
Swinson said Prime Minister Theresa May must halt the approval of further export licenses for weaponry.
Government figures show licenses were approved up until last September, despite the foreign secretary listing Venezuela as a country of "concern" in regards to human rights.
Since 2008, £2.5 million (US$3.24 milion) worth of military goods have been sold to the country, while in the last year to March 2016, the export of goods worth more than £80,000 were approved, including material for law enforcement authorities to use for crowd control.
Swinson hit out at the Conservatives for condemning Labour leader Jeremy Corbyn for failing to denounce Venezuela's socialist President Nicolas Maduro.
"[It] smacks of double standards for the Tories to attack the Labour leadership for supporting Venezuela whilst selling arms and security equipment to dictators and regimes with even worse human rights records," Swinson said, according to the Guardian.
Her comments hint to the backlash over the UK's arms sale to Saudi Arabia, which has a track record of human rights abuse.
Critics say the UK should stop its sales of weaponry to the Gulf kingdom, its main trade and security ally in the Middle East, amid reports of the Saudi regime using the arms in its ruthless campaign against Houthi rebels in Yemen.
"The Conservatives have rightly hailed the importance of supporting human rights and democracy in Venezuela," Swinson said.
Read more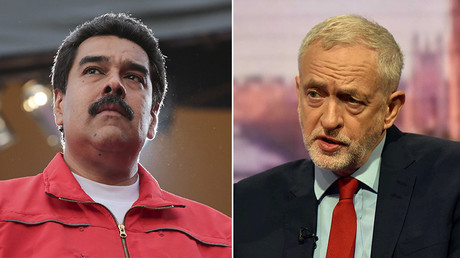 "But they seem to find it irrelevant when it comes to selling billions of pounds of weapons to Saudi Arabia, which executed 153 people by beheading in 2016 and is indiscriminately bombing civilians in Yemen.
"In the past two years, the Conservative government has even continued selling security equipment to Venezuela.
"Both parties should stop playing politics with human rights and realize that these values are universal.
"I hope all MPs will support our call for presumption of denial, meaning a blanket ban on licenses to countries which abuse human rights unless there is explicit ministerial sign-off."
A spokeswoman for the Department for International Trade said the UK takes the approval of export licensing "extremely seriously," and that it "operates one of the most robust defense export control regimes in the world."
"We rigorously examine every application on a case-by-case basis against the consolidated EU and national arms export licensing criteria and a license will not be issued, to any destination, if to do so would be inconsistent with this [sic] criteria," she told the Guardian.