Venezuela unrest used to target Labour leader Corbyn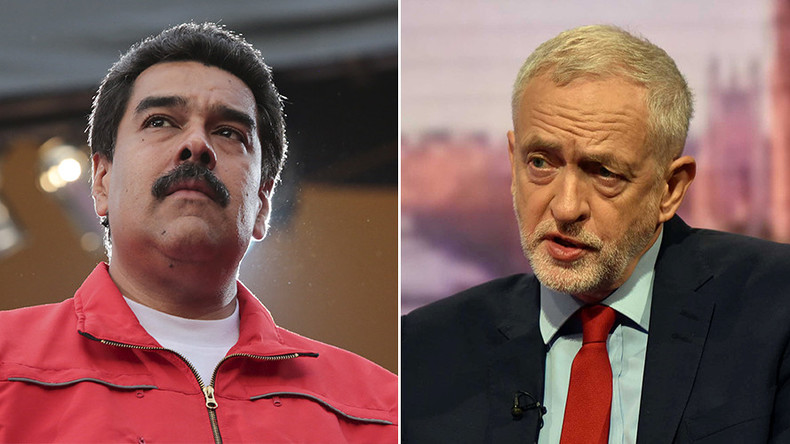 Foreign Secretary Boris Johnson, Liberal Democrat leader Vince Cable and a number of backbench MPs from his own party have urged Labour leader Jeremy Corbyn, a lifelong socialist, to condemn Venezuelan President Nicolas Maduro.
Corbyn has previously voiced his support for the Latin American socialist government, but is now being pressured by his opponents and fellow Labour MPs to speak out against Maduro following the arrest of two Venezuelan opposition leaders on Sunday.
Read more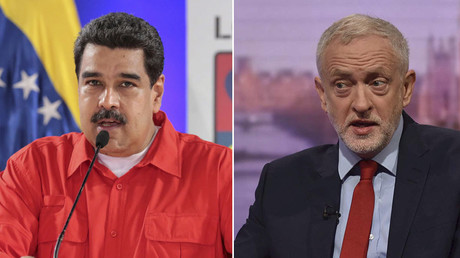 Labour MP Angela Smith, who is part of an all-parliamentary group on Venezuela, said she is "appalled" by what is taking place.
"I hope that my party leadership will as soon as possible condemn what's happening in the country and call for the release of opposition party political prisoners," she said, the Times reports.
Maduro declared victory in the constitutional assembly vote on Sunday, aimed at giving his government further powers. Critics, however, believe the vote is invalid as it has been carried out against a backdrop of violence and protests.
In a tweet on Wednesday morning, Tory Foreign Secretary Boris Johnson branded Venezuela a "dictatorship."
"Maduro acting like a dictator of an evil regime and has destroyed Venezuelan economy, eroded human rights + imprisoned thousands," he tweeted.
In another post, he added: "Hundreds have died during protests against Maduro's actions. Political prisoners must be released + rights, freedoms + democracy respected."
Maduro's government has been accused of being responsible for Venezuela's economic demise over the past four years.
The falling price of oil, Venezuela's main source of export income, partnered with widespread corruption, has left people short of basic necessities such as food and medicine.
When Venezuela was led by Maduro's predecessor, Hugo Chavez, Corbyn praised the country as "the better way of doing things," and suggested his government was a model of socialism.
Read more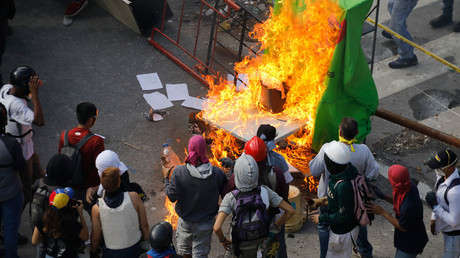 In June 2015, before taking part in any leadership contest, Corbyn said Maduro's policy-making in certain fields, such as health, housing and education, were cause for "celebration."
When asked that same year about Maduro's policies, he said: "Venezuela gives every child a future, a school, a doctor – a chance," according to the Daily Mail.
But he also praised the Venezuelan leader on his website as he set off on his first leadership contest, saying his radical policies were a "success."
Maduro has also greeted Corbyn as a "friend of Venezuela."
Graham Jones, another Labour MP and chairman of the all-party parliamentary group, also called on Corbyn to speak up against Maduro.
"I believe everybody in the Labour Party should condemn the Venezuelan regime because the first duty of any state is to look after its citizens. Venezuela has failed," he said.
Sir Vince Cable, the Liberal Democrat leader, told the Times: "I think a lot of British people would be reassured if the leadership of the Labour Party made it clear that they had ended their infatuation with the Venezuelan regime."
However, former Labour leader Ken Livingstone said on Tuesday that the US government and the "establishment elite" should be blamed for Venezuela's economic collapse, rather than Maduro.