Could Britain avoid being dragged into a North Korean war?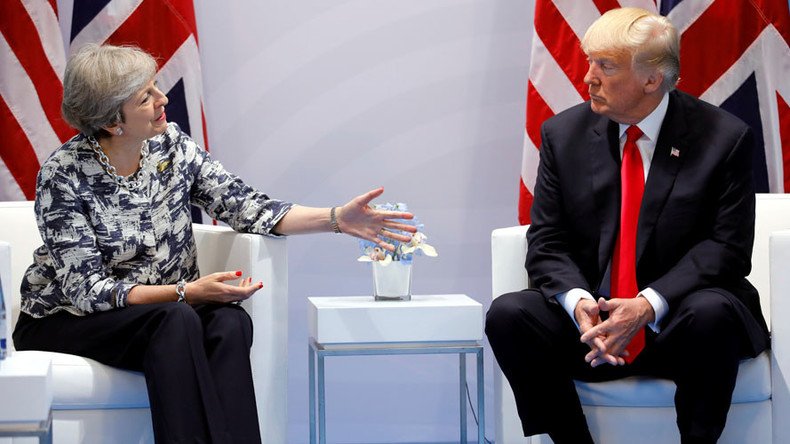 Britain, America's top European ally, could formally refuse Donald Trump's call for help in waging war against North Korea, so long as Kim Jong-un does not strike Hawaii or the US mainland.
Britain's membership of NATO does not automatically oblige it to participate in a conflict between Trump's America and Kim's North Korea, even if the latter attacks US military bases in the Pacific.
Although Article 5 of the North Atlantic Treaty states that an attack on one NATO member is an act of aggression against the entire military alliance, the application of this provision is limited only to attacks on member states' territories in North America, Europe and the Atlantic.
Consequently, if Kim's warheads strike US military bases in the Pacific, the US could ask for Britain's assistance, but cannot formally compel the UK and other NATO allies to join the military efforts against North Korea.
Britain itself suffered from the limited scope of Article 5 in the early 1980s, when the caveat prevented then-Prime Minister Margaret Thatcher from invoking NATO's collective self-defense provision over the Argentinian invasion of the Falklands.
Article 5 has only been invoked on one occasion: after the terrorist attacks in New York and Washington on 9/11, 2001.
The US, however, may exercise informal pressure to ensure Britain's support in the military confrontation with Kim's regime.
Given the UK's upcoming withdrawal from the EU, Britain is expected to become more dependent on its transatlantic partner, as evidenced by British PM Theresa May's plans for an extensive trade with the US, which may mitigate the negative economic effects of Brexit.
Consequently, Britain may be unwilling to permanently damage the so-called "special relationship" with the US by failing to back up its key ally in the war against North Korea, especially if the latter acts as an aggressor.
On Thursday, Kim Jong-un threatened to strike waters around the US base in Guam. The regime's recent military tests reveal that the entire continental US with the exception of Florida may be in range of North Korean missiles.
You can share this story on social media: