Man found guilty of trying to smuggle pipe bomb onto UK flight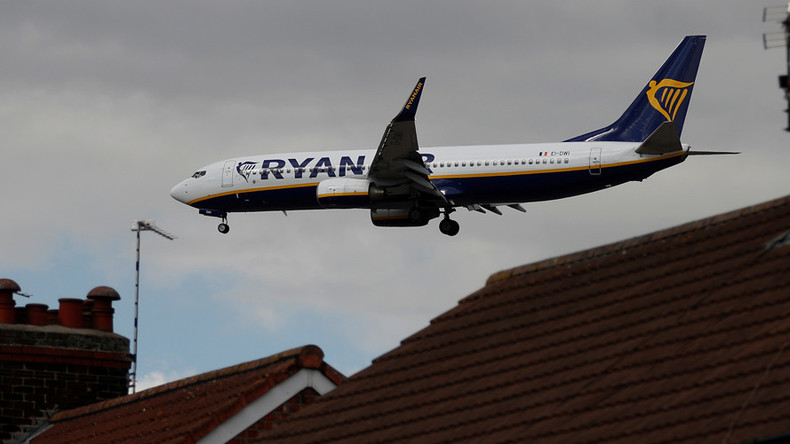 Nadeem Muhammad, 43, originally from Pakistan, was found guilty of trying to smuggle and detonate a pipe bomb on board a Ryanair flight from Manchester Airport bound for the Italian city of Bergamo.
The "crude improvised explosive device," which was made from batteries, wire, masking tape and a marker pen tube, was spotted by security officers in the passenger's hand luggage at Manchester Airport on January 30 this year.
Questioned by Greater Manchester Police (GMP), Muhammad, who holds an Italian passport, denied any wrongdoing and claimed someone else had put the device in his luggage.
He was not arrested but did not board the flight.
On February 5, Muhammad returned to Manchester Airport and boarded another flight to Italy.
Meanwhile, a thorough forensic examination of the device revealed on February 8 that it was in fact "potentially viable," and contained nitroglycerin and nitrocellulose.
British officers tipped off Italian police, who questioned Muhammad and searched his Italian home. Again, he was not arrested.
Muhammad then boarded a return flight to the UK on February 12, where he was arrested by British police on arrival.
Following the hearing, Sue Hemming of the Crown Prosecution Service (CPS) said his motive for making and attempting to smuggle the device "remains unknown."
"However, it is clear that the consequences, had he been successful, could have been disastrous."
A spokesman for Manchester Airport said the actions of staff had "prevented a potentially dangerous item from being taken on board an aircraft."
"In this instance, the actions of our security team led to the detection of a suspicious device [and] following its detection, our team handed the passenger and the device over to the police to investigate further," he said.
Muhammad will be sentenced on August 23.