Teenage jihadist jailed for life over London bomb attack plot on 9/11 anniversary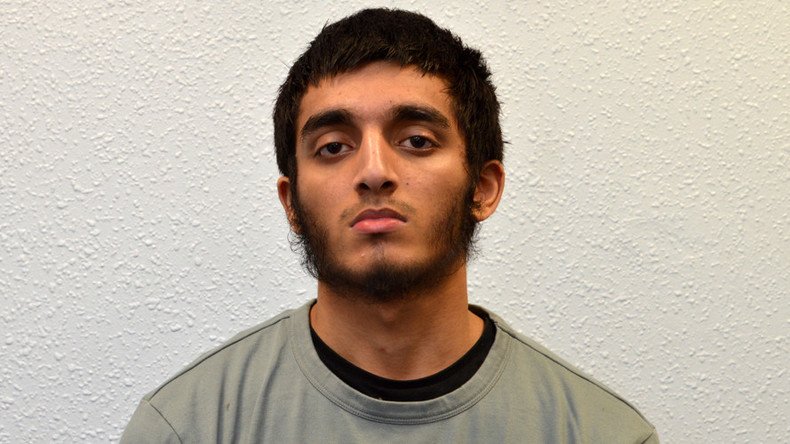 A 19-year-old has been sentenced to life in prison after previously pleading guilty to plotting terrorist acts in London last year.
Haroon Syed was arrested last year after he tried to purchase weapons online from an undercover agent with an intent to use them in an attack on the 15th anniversary of the 9/11 atrocity. His target list, even though undecided, included a number of potentially busy gatherings in London, such as Oxford Circus, Buckingham Palace or an Elton John concert in Hyde Park.
Syed's defense team claimed the teenager was radicalized by members of the banned terrorist Salafi jihadist group Al-Muhajiroun (ALM).
His brother, Nadir Syed, 24, was handed a life sentence last year after being found guilty of plotting a beheading attack around Remembrance Sunday, in November 2014.
The teenager's lawyers further alleged that Syed had been "entrapped" by undercover MI5 agents, who lured the teenager to reveal his evil plot by posing as potential weapons suppliers.
Dismissing the defense claims that Syed's plot was a fantasy, "indistinguishable from the video games he was playing at the same time," Judge Michael Topolski handed him a life sentence Monday, with no possibility of parole until he serves at least 16.5 years in jail.
"You were not lured, you were not enticed, you were not entrapped," Topolski said, according to the Telegraph. "Overall you were, and you remained intent upon and committed to, carrying out an act of mass murder in this country."
Syed was apprehended by British MI5 agents last September during his relentless attempts to purchase weaponry.
During the online exchange using the encrypted messaging app, 'Threema', an MI5 agent posing as an extremist by the name Abu Yusuf was asked by the teenager to secure an explosive device with "lots of nails inside."
Prior to settling for the homemade explosive device, according to the investigation, Syed wanted to take out loans to purchase machine guns, pistols, and suicide vests to launch an attack in London.
During his arrest, he told police that his password was "ISIS" while joking "You like that?"
You can share this story on social media: