Teen plotted attack on Buckingham Palace & 9/11 memorial concert, court hears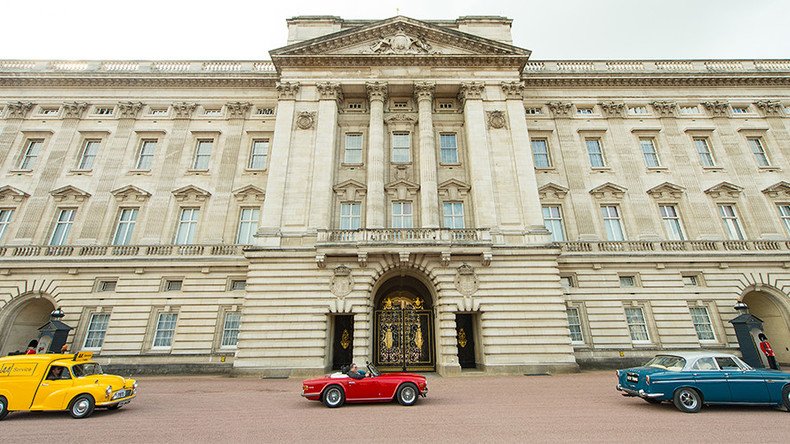 A 19-year-old would-be jihadist researched and planned attacks on the Queen's London residence of Buckingham Palace and a 9/11 memorial concert featuring Elton John, a court has heard.
As well as looking at potential targets, Haroon Syed was "researching, planning and attempting to source" materials to create home-made bombs when he was caught, lawyers told the Old Bailey in central London.
Syed, whose 24-year-old brother Nadir Syed was jailed for terrorism offences in 2016, was caught after intelligence agents posed as fellow jihadists who were willing to source weapons for him.
Details of an intelligence agent's conversations with the teen emerged in court.
He had asked for an automatic weapon and suicide vest so that he could "do martyrdom."
An officer met the young man, from west London, at a Costa Coffee in Slough and taped their conversation.
As their relationship developed and the conversation continued, Syed said he "might put the bomb in the train and then I'm going to jump out so the bomb explodes on the train… So ask the brother if he can make that type of bomb with button."
He also floated the idea of attacking Oxford Street, one of London's busiest commercial areas.
"I was thinking of Oxford Street… If I go to prison, I go to prison. If I die, I die, you understand?" he told the officer.
When he was arrested in September 2016 and was asked for the pin to his phone, Syed told the security services that it was "ISIS."
Haroon Syed pleaded guilty and will be sentenced at a later date. The judge described his offences as "grave" and said he would consider whether a life sentence is required.
You can share this story on social media: