'Desperate' Grenfell Tower residents treated like benefit claimants – Labour MP for Kensington to RT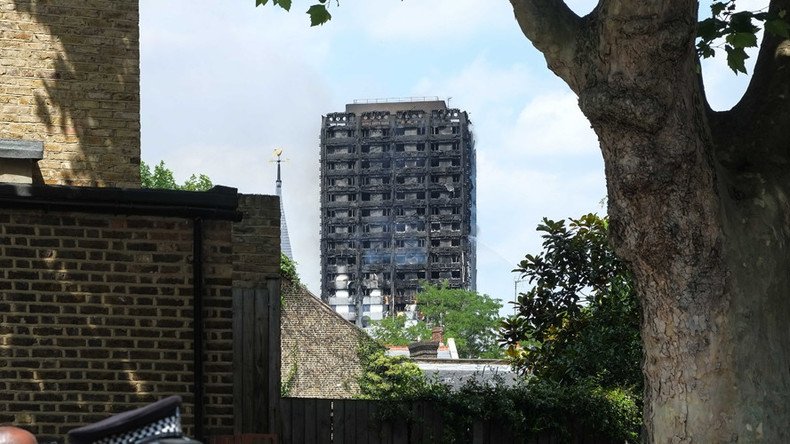 Grenfell Tower residents are being treated like any other council tenants despite their "horrendous" experience, the Labour MP for Kensington told RT.
MP Emma Dent Coad hit out at Kensington and Chelsea Council's treatment of the 158 displaced Grenfell Tower families, the majority of whom are still waiting to be rehoused after a fatal fire engulfed the 24-story block at the beginning of June.
Her comments come after it was reported that 159 flats spread across four blocks in the Sutton Estate are being left unoccupied by their owners, who want to see them demolished to make way for luxury properties.
Dent Coad, who joined a debate on RT with the chairman of Save the Sutton Estate, Ian Henderson, said the residents should be immediately rehoused in the flats, rather than have to go through the same process of benefit tenants.
Only 14 of the 158 families displaced by the fire have accepted rehousing offers.
Some families refuse to move to other areas, while others have turned down offers to move to blocks with the same outer cladding as Grenfell – which is thought to have largely contributed to the flames ravaging the block.
Dent Coad claims many of those still waiting to be relocated are living in "miserable" conditions as they have been cramped up in hotel rooms for the whole summer.
"Whether or not the survivors of the Grenfell disaster would want to move would be entirely up to them but it would relieve all this social housing pressure throughout the borough so that they could be replaced," the MP said.
The Grenfell residents are "still not being offered anything that suits their needs," the MP added.
Housing association Affinity Sutton is seeking to redevelop the estate so that the current 383 social housing flats are replaced with 237 social rent ones and 106 luxury properties.
The application, however, was turned down by the council in October, as it argued it would cut the amount of social housing in the area.
The issue of flats being left empty, however, has been a long-standing problem, the MP said.
She said the money is available to refurbish such properties and put people in them, but authorities are "not doing it because they don't have political will to house people on low incomes."
You can share this story on social media: