Empty Kensington flats face demolition while Grenfell inferno survivors remain homeless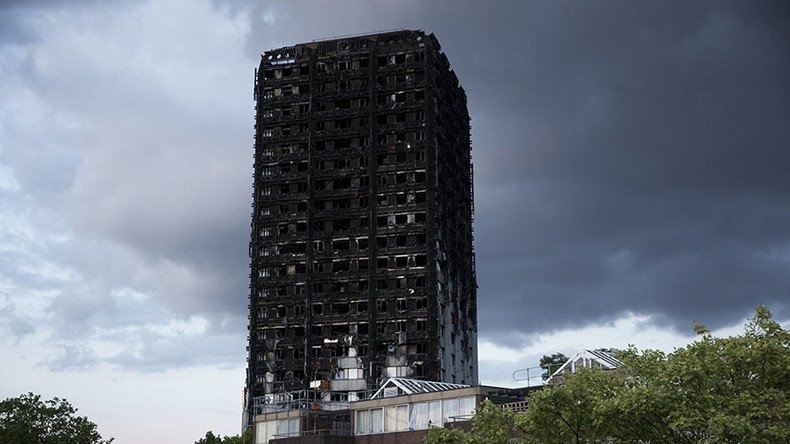 Tower blocks in Kensington and Chelsea, earmarked for demolition to make way for luxury apartments, are standing empty, while scores of families who survived the Grenfell disaster remain in emergency housing.
While the majority of residents who survived the tower block inferno in June are still in temporary accommodation, up to 159 flats on the Sutton Estate, which is scheduled for demolition, are unoccupied.
There is just enough room in the empty blocks to accommodate the 158 Grenfell Tower families.
Affinity Sutton, which owns the Sutton Estate, plans to demolish 383 flats in the area to make way for 237 social rent homes and 106 private sale properties.
Opponents say the redevelopment amounts to "social cleansing," and estimate the proposal to build so many private sale properties will make the housing association a net profit of £200 million ($260 million).
In November last year, the Royal Borough of Kensington and Chelsea (RBKC) rejected the planning application, arguing it would cut the amount of social housing in the area.
At the time, the community group SOS Save Our Sutton proposed the estate should be refurbished rather than demolished.
"We do not want to lose social housing flats for people who cannot afford private housing, and we need the sheltered housing provided on the estate," campaigners said.
Nevertheless, Affinity Sutton began emptying the properties in expectation of getting its plans approved at a later date. Work has already started to render the flats uninhabitable.
Ian Henderson, who used to live on the estate, told LBC radio that if the flats in the 140-year-old block were fixed, Grenfell victims could be relocated there within a month.
"There are currently 159 empty flats. I think the crying shame was, when they moved all these people out, instead of just leaving the flats as they were," he told the broadcaster.
"They sent workmen in to cut off the electric, cut off the gas, open the water pipes, smash the front door windows, smash the toilets, smash the sinks, to allow them to call these properties void, when they're not void at all."
Affinity Sutton, however, said sending in workmen is a common practice to deter squatters from occupying the properties.
"The flats were deemed unfit for purpose a few years ago. Sending in workmen is not out of the ordinary in order to stop squatters," the company told LBC.
Henderson said the flats should be repaired and made available to the Grenfell families.
"They're living in hotels. We'd like to see these buildings brought back into use, we'd like the people of Grenfell to come here, so at least they are all together," he said.
You can share this story on social media: